You can change the world.
Join thousands of administrators, staff, and parents from around the world for the Leader in Me Live Worldwide Broadcast on March 27, 2019 at 12:00 pm EST.
The event will feature Sean Covey, Muriel Summers, and best-selling author Andy Andrews. You can view the broadcast on Facebook, Twitter, or Youtube.
Andy Andrews | New York Times Bestselling Author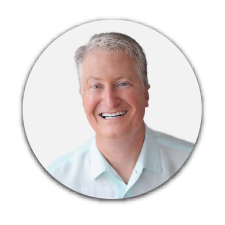 Hailed by a New York Times reporter as 'someone who has quietly become one of the most influential people in America,' Andy Andrews is the author of multiple New York Times bestsellers including The Traveler's Gift and The Noticer. He is also an in-demand speaker, coach, and consultant for the world's largest organizations.
Zig Ziglar said, 'Andy Andrews is the best speaker I have ever seen.'
Both The Noticer and The Traveler's Gift were featured selections of ABC's Good Morning America and continue to appear on bestseller lists around the world. His books have been translated into over 40 languages.
Andy has spoken at the request of four different United States presidents, worked extensively with the Department of Defense, and regularly addresses the world's largest corporations. Arguably, there is no single person on the planet better at weaving subtle yet life-changing lessons into riveting tales of adventure and intrigue—both on paper and on stage.
Sean Covey | Education Practice Leader and Executive VP at FranklinCovey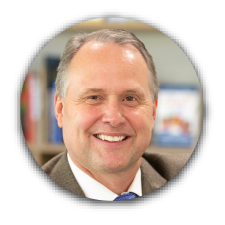 Sean Covey is a business executive, author, speaker, and innovator. He is President of FranklinCovey Education and is devoted to transforming education throughout the world through a principle-centered leadership approach. Sean oversees FranklinCovey's whole school transformation process, called Leader in Me, which is now in over 4,000 schools and 50 countries throughout the world.
Sean is a New York Times best-selling author and has written several books, including the Wall Street Journal #1 Business Bestseller, The 4 Disciplines of Execution, The 6 Most Important Decisions You'll Ever Make, The 7 Habits of Happy Kids, and The 7 Habits of Highly Effective Teens, which has been translated into 20 languages and sold over 8 million copies worldwide. He is a versatile keynoter who regularly speaks to kids and adults within schools and organizations and has appeared on numerous radio and TV shows.
Sean graduated with honors from BYU with a Bachelor's degree in English and later earned his MBA from Harvard Business School. As the starting quarterback for BYU, he led his team to two bowl games and was twice selected as the ESPN Most Valuable Player of the Game.
Born in Belfast Ireland, Sean's favorite activities include going to movies, working out, hanging out with his kids, riding his motorcycle, producing short films, and writing books. Sean and his wife Rebecca, who is also a BYU graduate, live with their children in Alpine, Utah.
Muriel Summers | Principal at A.B. Combs Leadership Magnet Elementary School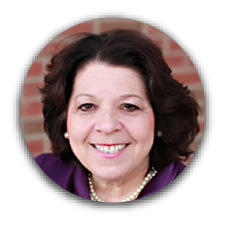 As principal of A.B. Combs Leadership Magnet Elementary School, Muriel Summers and her staff created the first leadership elementary school in the nation.  A.B. Combs is a diverse elementary school, boasting children from 64 countries. By recognizing that each student possesses unique gifts and talents, and building on students' strengths rather than their weaknesses, Muriel and the other faculty guide students at A.B. Combs to continually achieve high levels of academic performance year after year.
Muriel's school has been featured on several national television programs including PBS, Good Morning America, and The Oprah Winfrey Show. A.B. Combs is also featured in Dr. Stephen Covey's books The 8th Habit and The Leader in Me. Muriel has recently co-authored the 2nd edition of The Leader in Me that was released this fall.  During her tenure at A.B. Combs, Muriel has earned numerous awards for her school, including the National Blue Ribbon School of Excellence, the Number One National Magnet School in America in 2006 and again in 2014, (the only school in the nation to be recognized twice), the National School of Character Award, the National Title 1 Distinguished School, the National Elementary School of the Year, the North Carolina Honor School of Excellence, and the North Carolina Governor's Entrepreneurial Award.
Muriel started her career in the field of education 38 years ago. During that time she has served as a classroom teacher, demonstration teacher, instructional resource teacher, assistant principal, and principal. She has received numerous awards in the field of education from Teacher of the Year to Principal of the Year. In 2009, she was named as one of the North Carolina Women to Watch. In 2011 she was awarded an honorary doctorate in education from California University and in 2014 she received the highest honor any North Carolina educator can receive, the coveted Friday Medal of Honor.  Collegiate recognitions include Friday Award from NCSU and Distinguished Leadership Award from UNC-CH. Most recently, she was named Principal of the Year for a second time.  Muriel presents at international, national, state, and local conferences and consults with school districts and businesses nationally and internationally. The model that Muriel and her staff created is currently being used in over 3,000 schools around the world.