Back
Fall-Hamilton Elementary School Tackles Adverse Childhood Events
Author: Carla Wright
February 23, 2018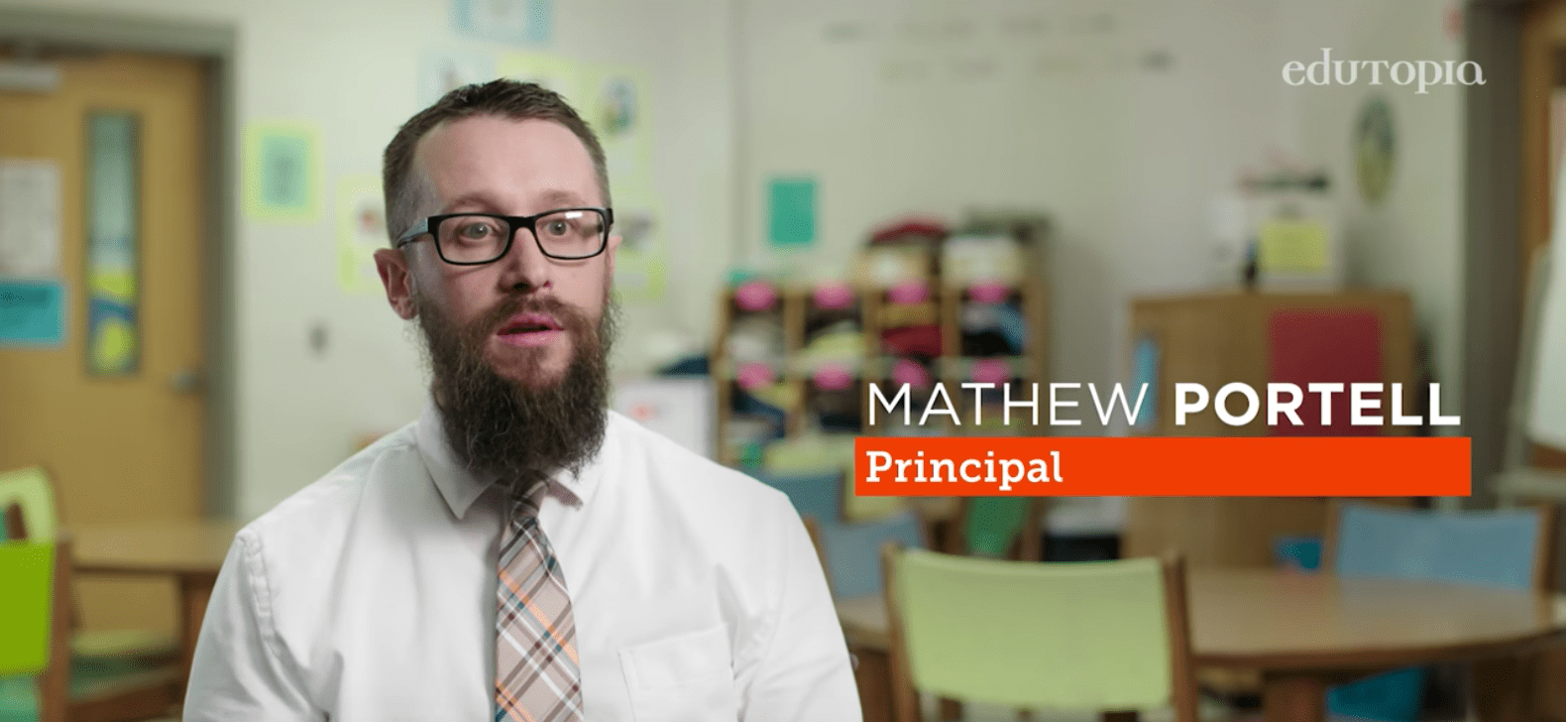 A social-emotional learning model was just the thing Fall-Hamilton Elementary School needed to help transform their school culture, students, and staff. The reason? Fall-Hamilton needed help tackling adverse childhood events in its students.
Video and Interviews originally appeared in Edutopia, An Inside Look at Trauma-Informed Practices
Adverse childhood experiences (ACES) are a national issue. With gentrification on the rise, students are especially susceptible to this adverse experience– and the students at Fall-Hamilton Elementary are no exception. To combat ACES, the administration sought to transition the school to a whole-school approach that supports not only learning but also cognitive development. To help facilitate this transition, the administration and teachers needed to also transform their education model and start heavily focusing on social-emotional learning model.
Principal Mathew Portell stated, "The old approach was you're at school, you need to be at school, and play school and it was compliance driven. But the trauma approach is taking a completely different lens; they have to feel safe, they have to feel nurtured and they have to feel supported. When kids walk through the door, they don't leave everything that has happened at the door. They're still developing emotionally. They're still developing cognitively. And we want to give them the ability to do that in a safe environment that is school. To be quite frank, this transformation is more about adults than it is the kids. It's about giving teachers the understanding and support to be able to meet the needs of the kids on a basic level."
To meet the needs of their students, the school implemented a whole-school process the supported a social-emotional learning model. This whole-school process is teaching their students to be leaders through leadership classes, using a common language, a positive school culture and environment, student-led clubs, and even "peace corners", a self-regulation model.
"One of the foundational programs that we are utilizing is Leader in Me. A lot of people are very familiar with the 7 Habits of Highly Effective People For Kids™. And so, here we foundationally teach our kids the 7 Habits" Portell said.
By shifting the focus on developing the whole child, students are feeling supported. Teachers are paired with students in a mentor-mentee relationship called "check-in, check-out". The premise is that the pair meets before and after school to go over goals and accomplishments. A survey of the students revealed that 98% of the students attending Fall-Hamilton Elementary feel supported and that there is an adult who cares about them at school.
And the students are not the only ones that are benefiting from Leader in Me, the teachers are as well. Teachers at Fall-Hamilton elementary took the idea of "check-in, check-out" and turned it into "Tap-in, Tap-out" for teachers. Leader in Me not only teaches habits for life for students but also teaches them to adults. Habit 7 is known as "Sharpen the Saw" which means, take care of yourself. "Tap-in, Tap-out" is meant to encompass this habit as a model of support for the teachers; it's meant to give teachers time to physically and emotionally recharge. Because of this model, the teachers also report feeling more supported at the school since they recognize teaching is a collaborative effort and everyone is going to be heard.
Tags: ACES, wellness-leadership