Back
The 2020 Leadership Challenge : A Leader in Me Weekly Contest
Author: Leader in Me
November 19, 2019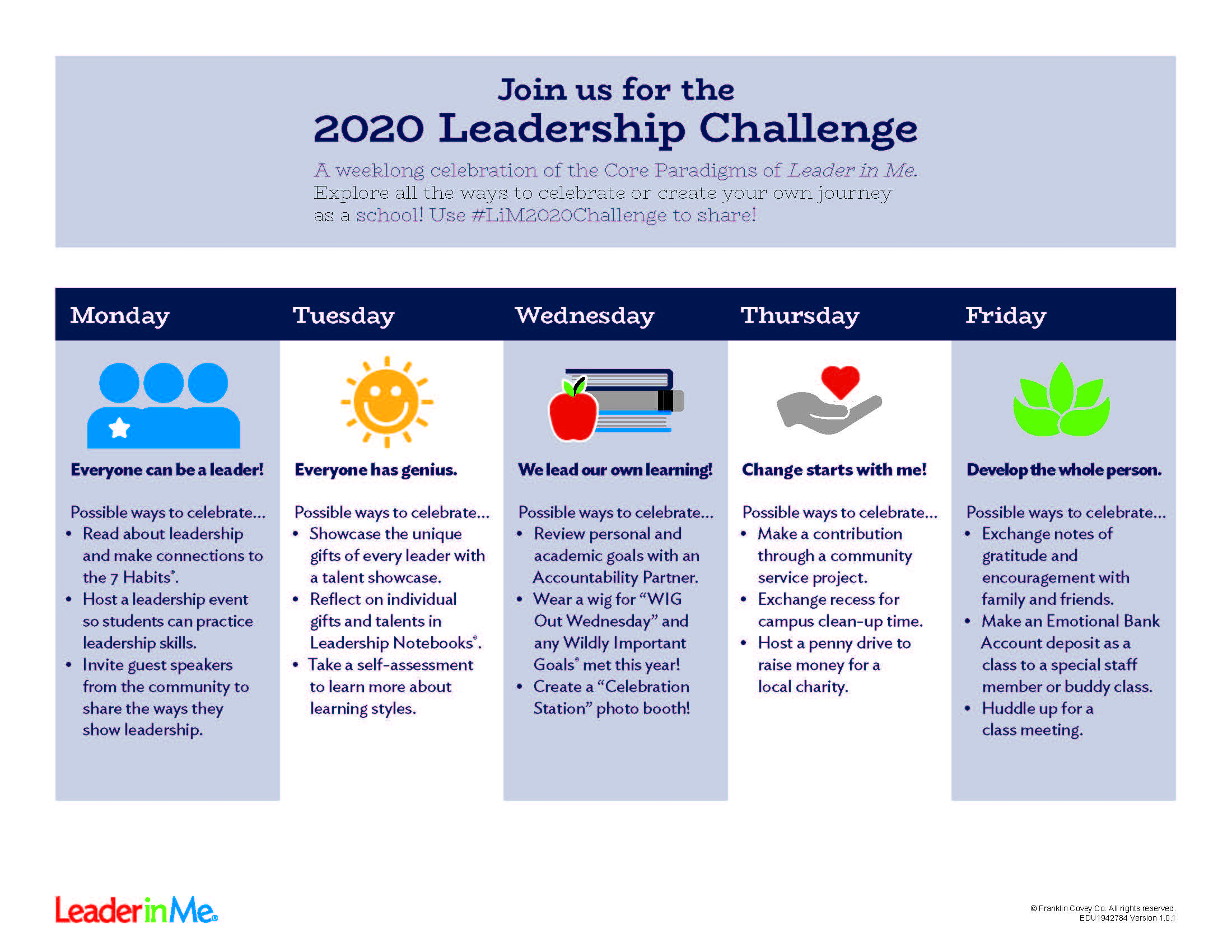 The 2020 Leadership Challenge is here!
If you are already a member of the Leader in Me community, we have an exciting contest for your school to participate in.
Upload your photos and/or video of your 2020 challenge and Week of Kindness For a Chance to Win a $300 Leadership Grant for Your School
The 2020 Leadership Challenge: What it is
This is a Leader in Me spirit week to take on a focus of intentional leadership for a special dedicated week this year to sharpen our focus, to ensure that we're seeing 2020. That our paradigms of leadership are clear.
We want to see everyone's Week of Kindness and their 2020 challenge. Check out the video below on what it is:
Like many schools around the world, A.B. Combs encourages school spirit. In past years they would do a spirit week up to four times a year, where students would do things like wear fun hats or colorful socks. Last February, however, the school decided to try something different, a little more meaningful. True to the leadership school they are, with fun activities, leadership lessons directly connected to each grade level's curriculum and celebrations, they began an annual tradition of the Week of Kindness.
This is an amazing event.
To that end, we are pleased to announce the 2020 Challenge for all Leader in Me schools!
Check the downloads below.
The first is the 2020 challenge. Take it, make it your own, jump off it, or recreate it.
We want to celebrate who you are as individuals and as a school.
The second is the Week of Kindness. Copy it, be inspired by it.
Classroom Resources
Ready to plan your week of leadership with the 2020 Leadership Challenge? Download our resource here.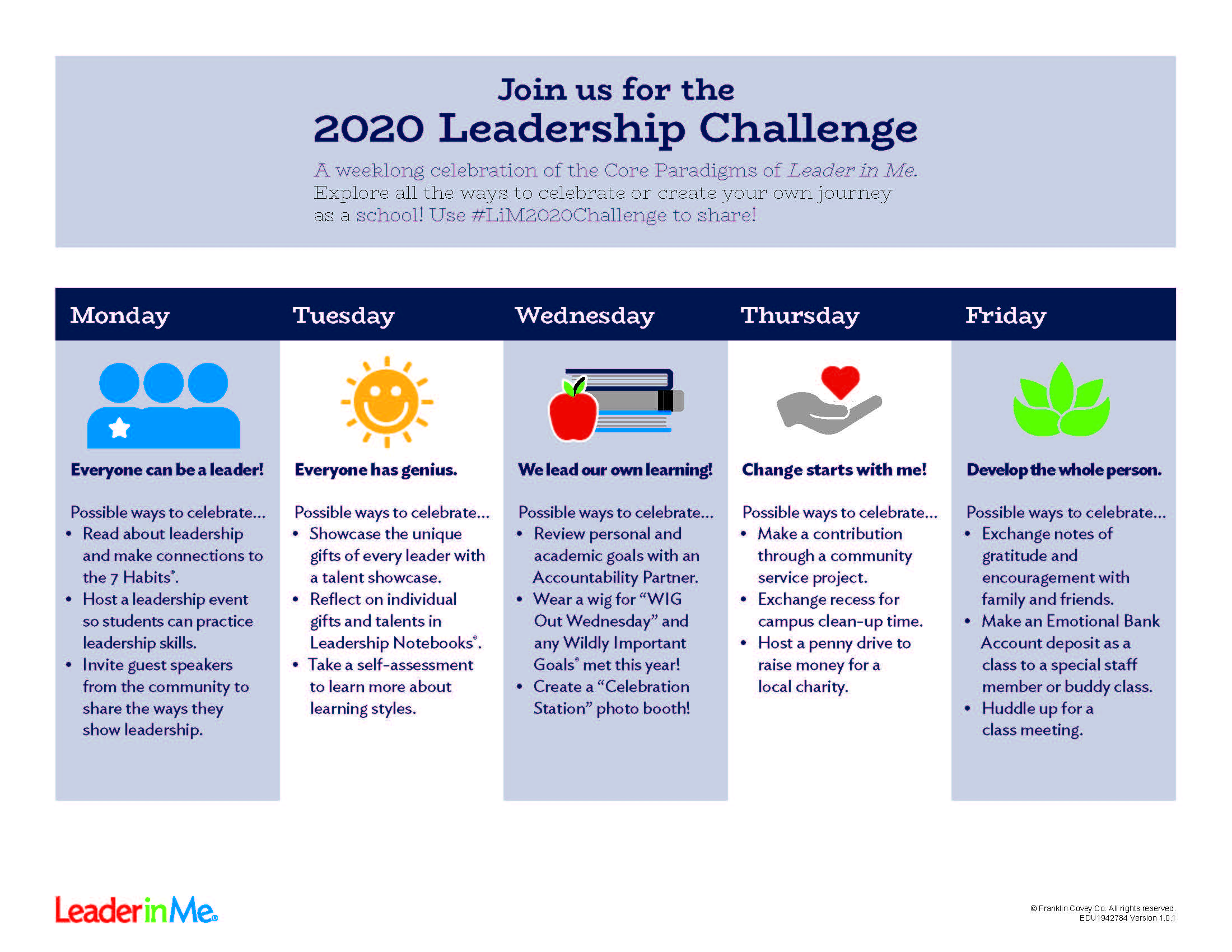 Interested to see what A.B. Combs did for their "Week of Kindness"? Download their agenda here.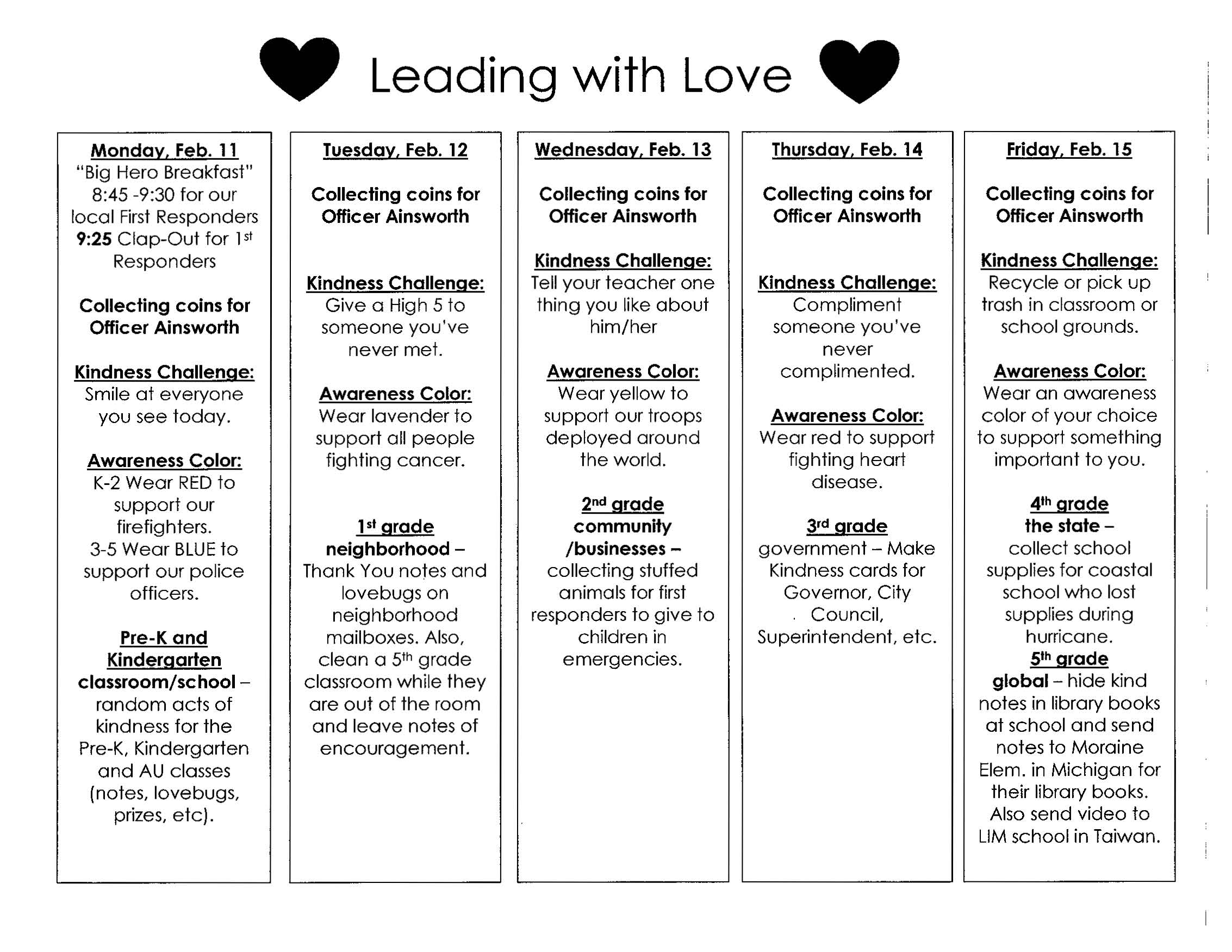 Tags: contest, leader in me weekly, the 2020 leadership challenge