Back
Back to School Sales 2019: Where to Find Deals and Sales
Author: Leader in Me
August 16, 2019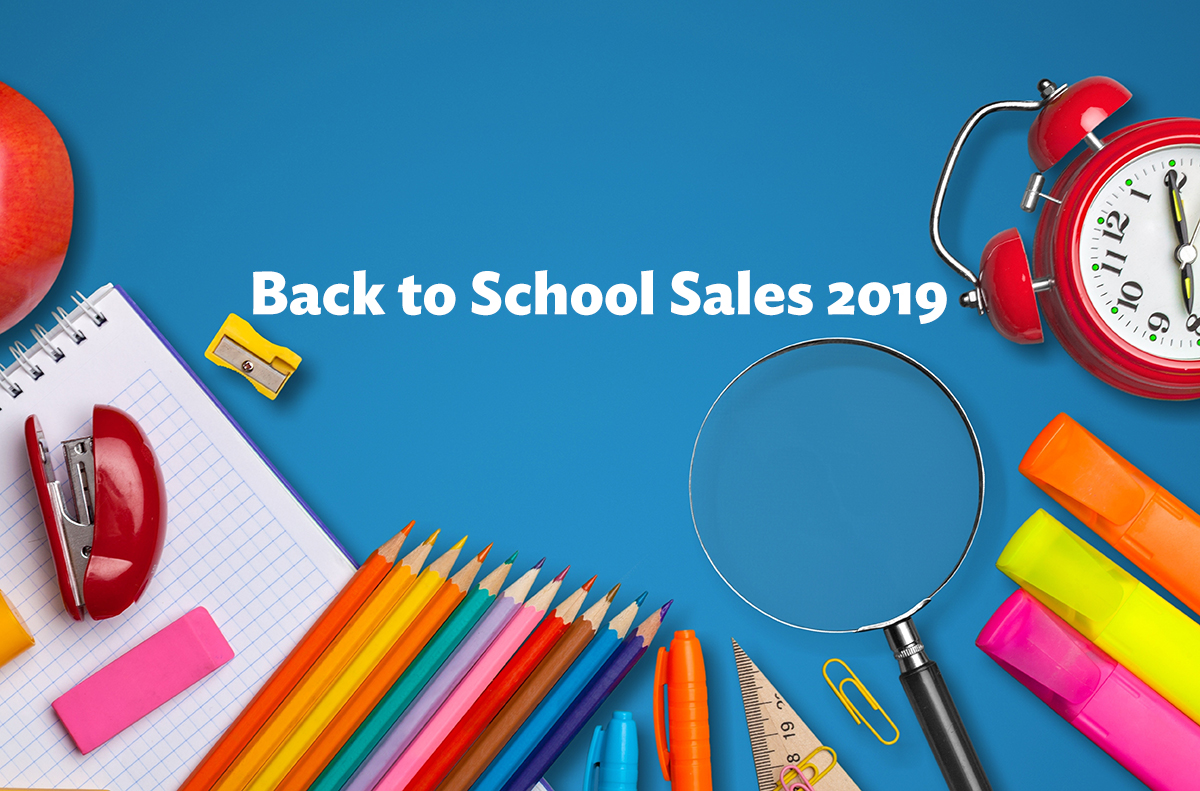 Back to school sales 2019 has officially kicked off! As a parent or teacher, you may have decided to wait until the first week of school to purchase supplies needed for the classroom; you won't be the only one. Stores tend to run out of a lot of stuff the first few days of classes as everyone rushes at the same time to snag their last-minute items. The best time to go shopping for back to school sales 2019 is now while there are still sales going on at all the nationwide chains and websites like Amazon, Target, Walmart, and Office Depot.
Take advantage of these great savings now before they end and you find yourself hopping from one store to the next trying to find that one folder or pencil box because they are sold out everywhere else (don't worry, we have all been there).
After completing back to school shopping, remember to go over back to school routines with your students!
Back to School Sales 2019: Supplies
Amazon: Up to 30% off
Office Depot: 20% off online-only coupon
Walmart: Rollback prices, free store pick-up available, some free 2-day shipping
Target: Discounted items as low as $0.50
Backpacks
Amazon: Some backpacks as low as under $25
Office Depot: Multiple price reductions, up to 60% in savings
Walmart: Most eligible for free delivery or in-store pick up, multiple next day shipping eligible
Target: Multiple options, in-store pick up, backpacks under $30
Clothing
Chicos: Teachers get 10% off, only good until September 7th!
GAP: Enjoy 40% off sitewide with checkout code "FRIEND"
New Balance: Kids' style shows eligible for free shipping AND an extra 15% off
American Eagle: 25-50% off all jeans, joggers, and shorts
Zappos: Multiple discounts on Adidas, Nike, and other big brands (and they will also price match!)
Back to School Sales 2019:
Electronics
Amazon:  Up to 31% off Chromebook laptops, most eligible for prime 2-day shipping and
$25 off on a pluggable USB mini laptop docking station
Staples:           Up to 40% off laptops and accessories
PopSockets:    Free shipping on any order over $20!
Office Depot: Free, next-day shipping on calculator orders over $45!
Check out all these savings that will keep more money in your pocket while ensuring your student or your classroom is well-stocked and ready to tackle the new academic school year! Happy shopping!
Tags: back to school, family engagement