Back
Creating Lifelong Readers: A Supportive Classroom Culture
Author: Suzanne Lipshaw
March 8, 2020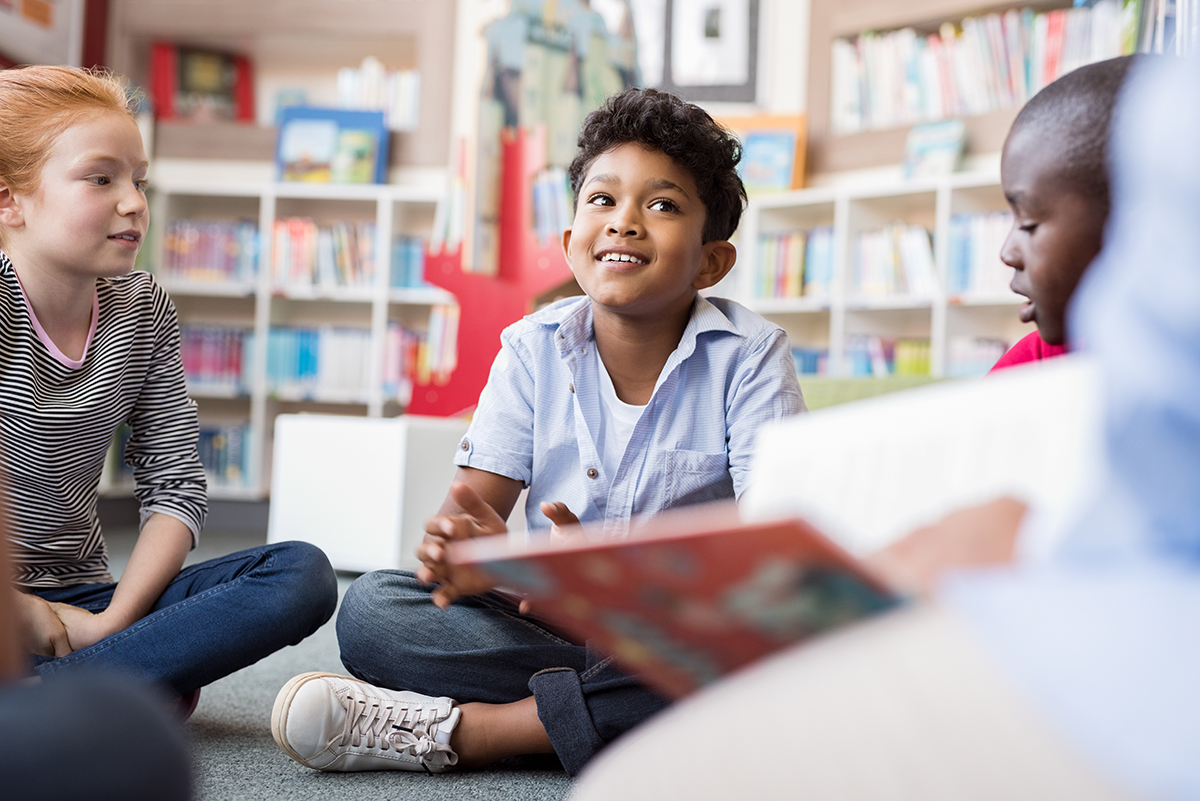 Creating lifelong readers is a common goal of educators for their students. But how can educators help ensure not only a student's success in reading but also a student's love for reading?
Two summers ago, I was inspired by the most invigorating professional development I had ever attended–nErDcamp Michigan. As all effective PDs should, nErDcamp led me to a pivotal aha moment causing me to reflect on my current practices as a reading interventionist. I knew I was successfully teaching my students how to read. I knew I was getting my students enthusiastic about learning to read. But I realized my performance was less than stellar when guiding my students to enjoy reading. This from a teacher who has been a devout reader her entire life – blasphemous! This realization prompted me to rethink my classroom culture. I began by purging many of the dull, dated, leveled books on my resource room shelves and replaced them with updated, diverse books of all genres–creating a renewed classroom library! But I didn't want just a classroom library; I wanted a living classroom library that would inspire a culture of reading. One that would be the epicenter of my classroom. One that was constantly in motion. One that spoke to the students. One that inspired students to talk about books. One that created lifelong readers.
But I knew to fulfill this goal, my learning had just begun. I needed to continue to educate myself on the importance and "how tos" of instilling a love of reading in my students. I read The Book Whisperer: Awakening the Inner Reader in Every Child by Donalyn Miller, Passionate Readers: The Art of Reaching and Engaging Every Child by Pernille Ripp and Game Changer! Book Access for All Kids by Donalyn Miller and Colby Sharp. From there I compiled a list of eleven tenets I wanted to base my classroom library and reading culture on.
Let children read what they love. Students must have permissions to choose the books they want to read.
"There is no such thing as a child who hates to read, there are only children who have not found the right book." – Frank Serafini
"Books should not be shelved by reading levels. When children select books from a classroom library, they should be guided by interest and enjoyment, not by level. A reading level is the result of complex analysis that children don't (and shouldn't have to) understand. The teacher's knowledge of the child's reading level allows them to gently guide and support the child's choices, while also understanding that a child will experience a variety of levels of text throughout the day in different instructional contexts like interactive read-aloud, shared reading, book clubs, independent reading, and guided reading." – Fountas and Pinnell
Dedicate time in your classroom for independent reading.
Carve out independent reading time in your classroom schedule daily, even if it's just ten minutes
Brainstorm with your students all the hidden moments where they can steal a few minutes to read
Encourage reading for enjoyment during these times
Provide students with diverse books.
Books that are WINDOWS giving students glimpses into the lives of others
Books that are MIRRORS where students see connections between themselves and a beloved character
Books that are GLASS DOORS opening opportunities for students to gather new insights and rethink current perspectives
Provide students access to books from all genres.
Nonfiction can be divided up into genres too: expository, narrative, browsable, active, and traditional ("The Five Kinds of Nonfiction by Melissa Stewart)
Picture books are for all ages.
"Great children's books are are wisdom dipped in words and art." – Peter H. Reynolds
Picture books make big ideas accessible
"Graphic novels are storytelling quicksand." – Judd Winick
Although the text is simple, graphic novels are rich in vocabulary
Graphic novels are a prime resource for students to experience visual/text pairing benefiting comprehension
Graphic novels cross varying genres and levels and they are earning prestigious literary awards
Kids love them!!
Don't force a student to finish a book they don't like.
Give them permission to not finish a book and to pick a new one
"Don't settle. Don't finish bad books. If you don't like the menu, leave the restaurant. If you're not on the right path, get off it." – Chris Brogan
Read aloud to kids of all ages.
Read aloud to students for the sole purpose of enjoyment—no discussions needed unless they are student driven
"We do not age out of read alouds. If we did, the audiobook industry would not be thriving." – Donalyn Miller
Show students that you are a reader and share your reading life with them.
Display the books you are reading
Display the books on your "to read" list
Talk about books that have excited you
Talk about books that you haven't liked and chose to put aside
Model your love of reading
Make students' reading lives visible. Readers love to talk about and share the books they are reading.
Have students give book talks
Have students add comments to books they've read for others to find
Have students display their reading as you do in tenet #9
Develop and guide students to discover their reading identities.
Talk about and recommend books to kids
Confer with kids about their reading likes and dislikes frequently
Give students time to book talk their favorite books
These eleven tenets have supported and challenged my ideas about teaching reading and have empowered me to gift my students with a love of reading!
Note: There are nErDcamps all across the United States. Find one near you and give it a try. I guarantee you will leave feeling connected, invigorated, and inspired!
Tags: classroom culture, reading