Back
Dartanyon Crockett: So Much More Than Just the "Blind Kid"
Author: Carissa Logan
August 18, 2016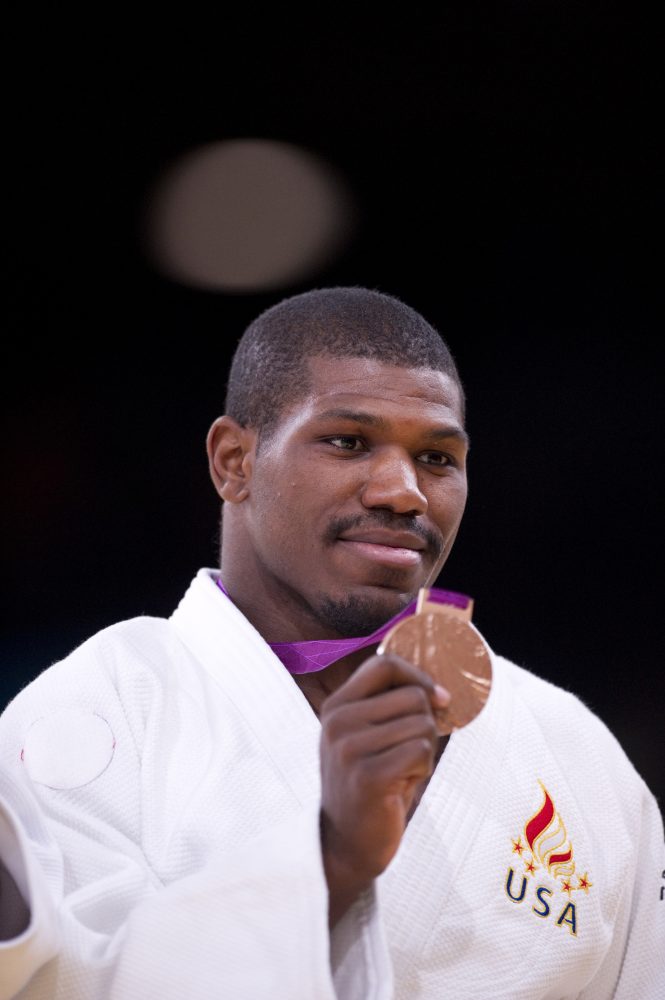 This is a guest post written by Dartanyon Crockett, 2012 U.S. Paralympian bronze medal winner, and 2014 IBSA Judo World Champion.
Paralympics vs. Special Olympics
Paralympic sports are constantly growing. However, it is still often confused with the Special Olympics. While the Special Olympic is a wonderful cause, it is completely different from the Paralympics. Paralympic athletes are people with physical limitations as opposed to cognitive ones. We are athletes who have vision loss, amputations, paralysis, or cerebral palsy. We train full-time and compete in the same venues as Olympians. We set many of the same goals and dream of the same gold.
As a Paralympian, I make great sacrifices to train and compete in my sport.
Don't get me wrong, as I enjoy myself and I love my sport; however, it is not always fun. I would say that I am having fun 40 percent of the time. In the other 60 percent, I am pushed to my physical, mental, and emotional limits. In an Olympic year such as this, I live out of my suitcase. My bones creak when I wake in the morning. With nagging knee and ankle injuries, I limp into five hours of training, five days a week, while contemplating if all this pain is worth so many years of my life that I can't get back, and trying to find a small slice of peace amidst all of the chaos that is sometimes my life. Like an Olympian, a Paralympian sacrifices time, relationships, career development, normalcy, and a lot of our own sanity. We commit everything we have to our sport with what some would consider being very little reward. We don't become celebrities. Most Paralympians toil in anonymity, raise the bulk of their own funding for training and equipment, and attend college in order to prepare for life after a Paralympic career. And nothing—not even making the team—is guaranteed.
Becoming a Paralympian
So, what drives me? In our society, we are judged by the things we do—the things we achieve. As an individual with a disability, I spent much of my childhood being judged by what I was not capable of doing—I was judged by my limitations. I was often known as the "blind kid" before I was known by my name. I spent a lot of energy trying to hide or downplay my disability and rejected some of the help I probably needed. Yes, I am blind. But that's not all I wanted to be described as. I felt like there was so much more to me, but I had no way of proving it.
Training for the Paralympics changed that. I found something I was good at. And then I saw the potential to be great. Sports became my great equalizer. On the judo mat, training alongside Olympians, I can be like everyone else. It's given me my greatest sense of belonging. It's taught me that my condition doesn't have to define me, and that my disability is part of my story, but doesn't need to be my whole story. It's shown me that impairments have less to do with our limitations and more to do with the stigma people place on them and the marginalization that results.
Because of these things, to some extent, I am a masochist for my sport. I am driven by the authenticity and realness of my sport. The raw emotion I feel at each training session and each competition is unlike anything else. I feel fully alive. Training for the games is a constant learning process that forces me to really figure out who I am and what drives me. I am constantly breaking my own limitations and surpassing the standards of what the human body can handle. When I am hit with crushing disappointments and devastating blows, I do not yield. I do not fold and I do not waver. Instead, I scale the mountain of obstacles that stand before me. I am constantly progressing and learning. I am discovering that I am so much more than the "blind kid."
"Citius, Altius, Fortius"
Standing atop the podium of a world-championship event or the Paralympic Games is an incredibly gratifying experience because it is the physical culmination of my hard work. After feeling overlooked throughout my childhood, I am reminded that I can rise above, stand tall, and be proud of who I am— a Paralympian.
"Citius, Altius, Fortius"—Swifter, Higher, Stronger—is the Olympic motto for a reason. I do not, cannot, and WILL not settle for being the best. I always want to be better. I am driven by who and what I have the potential to become in the pursuit of a dream.
Another Perspective
Best Friend, Leroy Sutton, were both discovered by Lisa Fenn in 2009 while covering athletes with disabilities. This is his story. 
Lisa Fenn is a three-time winner of the Edward R. Murrow Award, a six-time Emmy Award-winning feature producer with ESPN for 13 years, and Author. This is her story of the two amazing athletes. 
Author
Dartanyon Crockett lives in Colorado Springs, Colorado, where he trains full-time as a U.S. Paralympian in the sport of blind judo. He won a bronze medal at the 2012 London Paralympics and is the 2014 IBSA Judo World Champion. Dartanyon is also pursuing a degree in social work, aspiring to work with children from underserved communities. He serves as an athlete ambassador for UNICEF, the Challenged Athletes Foundation, and the U.S. State Department. 

Tags: Carry On book, espn story