Back
Finding a Voice of Leadership
Author: Marshall Snedaker
February 17, 2016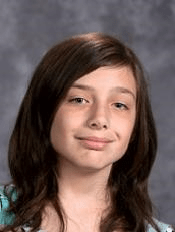 Adjusting from elementary school to middle school is a challenge for many students. For Natalie, it was no different. But at her middle school, she was given something that made the transition easier: an opportunity to lead.
Natalie said some of the hard things about adjusting to middle school were having six classes, not having many friends, and working through everything that was different from elementary school. She said that something that made middle school easier was when she got the leadership role to do the afternoon announcements.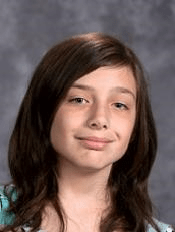 "After I got the job people started talking to me and encouraging me," she said.
Chantay Taylor, a guidance counselor at Burns Middle School worked with Natalie and shared how much progress she made in confidence that carried to other areas of school.
"Being a sixth grader and new is hard, but Natalie also has autism. She came into something brand new, and it was really hard for her to make that transition," Taylor said. "When I asked her about the change that happened when she stopped coming to see me so often in the guidance office and she said, 'I found my place when I got my leadership role doing the afternoon announcements.'"
Taylor talked about how Natalie took initiative beyond just reading the announcements. She added her own spin and voice to the announcements, by adding a weather report and a special sign off.
"It's given her the courage to feel like she can do something and be a part of something," Taylor said.
You can listen to Natalie's unique announcement approach by clicking on the link below.
Natalie Feifer-announcement recording
Burns Middle School is a Leader in Me School, and leadership roles are only a part of what educators there do to build a culture of leadership and empowerment where students like Natalie can become leaders. Taylor said giving students the opportunity to not only learn but also to live the principles taught through The Leader in Me has helped many students she's worked with in counseling become leaders.
"It's so important for them to not only know the 7 Habits, but to learn how to live them. As time goes on and we model that for them and give them an opportunity to step up, that is what is going to be most impactful for them," Taylor said. "It gives them the boost they need to know that just because they're maybe a little bit cognitively or academically lower or from a low socio-economic status, that doesn't mean that they're not a leader."
The courage Natalie gained through her leadership role has empowered her to participate in other school activities. She sang "The Star Spangled Banner" at the school talent show. She also plans to apply to be a peer tutor or a tour guide. At the beginning of  the 2015-2016 school year Natalie started a new leadership adventure as part of the Morning News Crew.  She also gave a speech about her accomplishments in November 2015 at the school's Symposium site visit.
Tags: leadership, leadership culture, student leadership, student voice