Back
Guest Blog: How Volunteering to Teach Students Leadership Skills Made a Difference in My Community
Author: Carissa Logan
July 9, 2015
This is a guest blog post written by Mike Pedersen, who is a Chief Probation Officer in Elko County, Nevada.
Nearly eight years ago, I approached my children's elementary-school principal and asked if I could come into his school, in my role as a juvenile probation officer, to see if I could make a difference in some child's life.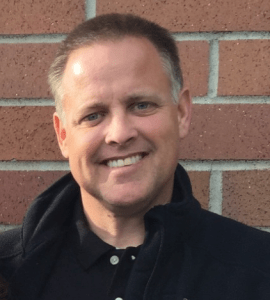 We went through the process of getting the school board's approval, and within a few days, I was in the school. My goal was to teach the 7 Habits to third- and fourth-grade students in hopes that teaching them leadership skills early would keep them from entering the juvenile justice system. Within a few days, I had one third-grade teacher and two fourth-grade teachers volunteer to let me teach their students.
I spent about an hour each week with each class helping the teachers with whatever they needed. Within a few weeks, I was getting hugs and high fives from the kids. Prior to approaching the school, I became certified by FranklinCovey to teach The 7 Habits of Highly Effective Teens. That was my foundation, and each class period we would learn a new habit. At that point, each teacher let me have 20–30 minutes to make my presentation.
At the end of the year, the three class teachers and I went to the school board to report my progress. To my delight, more than the three teachers showed up. The small boardroom was filled with the three teachers and others who had heard what I was doing. I will never forget the words of the board that night when they gave their approval for me to share the 7 Habits in any school I chose within the district.
From then on, I dedicated one week each month to being in the schools. Other schools within our community heard of our success, and they wanted me to come visit their kids. My second year's success brought more invitations from other teachers and other schools. Within a few years, I had trained more probation officers, and I was spending 20 hours per week in the schools teaching the 7 Habits.
Fast-forward to the year 2015. We now have four elementary schools beginning their first year in The Leader in Me process. But what is even better is the original students I taught in 2008 are now high-school students. Of those original 68 students, 67 have been able to stay out of the juvenile justice system. The only student that entered our doors was for a minor curfew violation.
Community members can make a huge difference in schools by choosing to volunteer and get involved. I encourage you to visit your community's school and see what you can do.
The views and opinions expressed in this blog post are those of the author and do not necessarily reflect the official policy or position of FranklinCovey.
Tags: 21st Century, community engagement, holistic education, The Leader in Me