Back
International Student Speech Contest: 2019 Winners and Finalists
Author: Carla Wright
April 30, 2019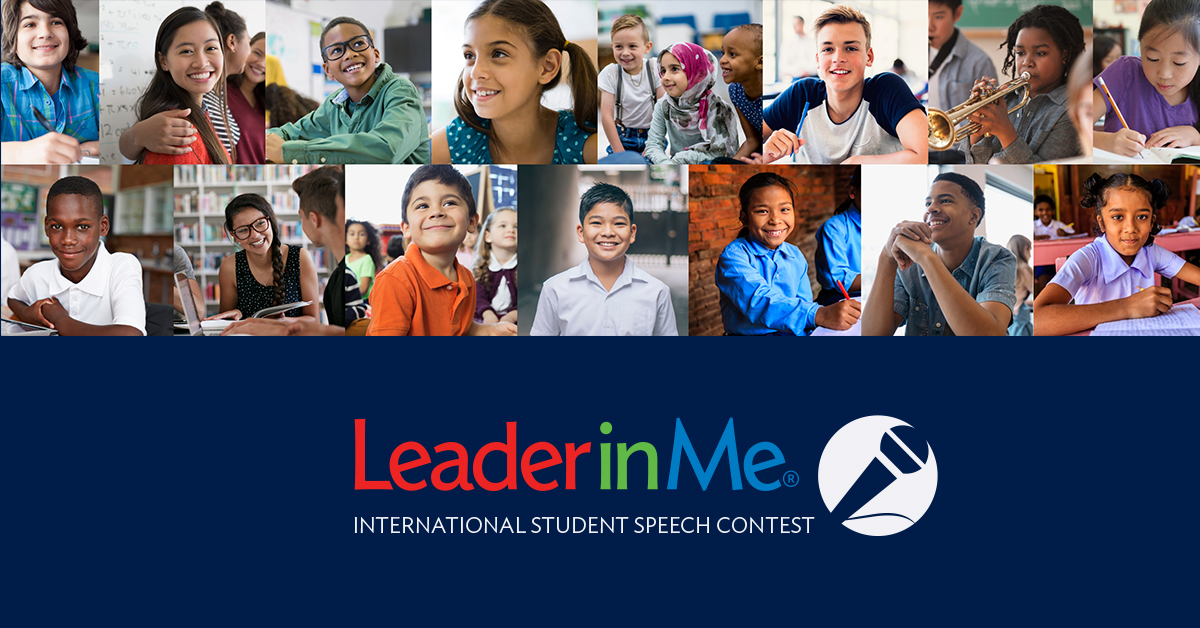 Our 4th International Student Speech Contest has come to end. With 439 entries this year in 7 different languages, we are proud to say this contest was truly International. The judging process was a tedious one with so many wonderful entries, but we were excited to see all the thought leadership speeches varying from traditional platforms to creative platforms.
International Student Speech Contest Grand Prize Winners
After a competitive analysis of all our finalists, our judges picked 3 videos that were exemplary videos of Graduation Speeches. Our three winners come from different parts of the world and represent China, Romania, and Mexico. Congratulations to our three 2019 Grand Prize Winners!

Popular Vote Winners
Over 8,000 votes were cast for our popular vote winners! In an extremely competitive voting process, the three popular vote winners represent Maldives, Kenya, and Brazil. Congratulations to our popular vote winners!

Contest Finalists
Our finalists represented the world. From the United States to China, our finalists should walk away proud knowing that their videos shined and our grand prize slots were slim in comparison to the entries. Please take a moment to recognize everyone that participated in the contest and everyone that made it to the finalist round. It takes tremendous courage to publically speak at any age.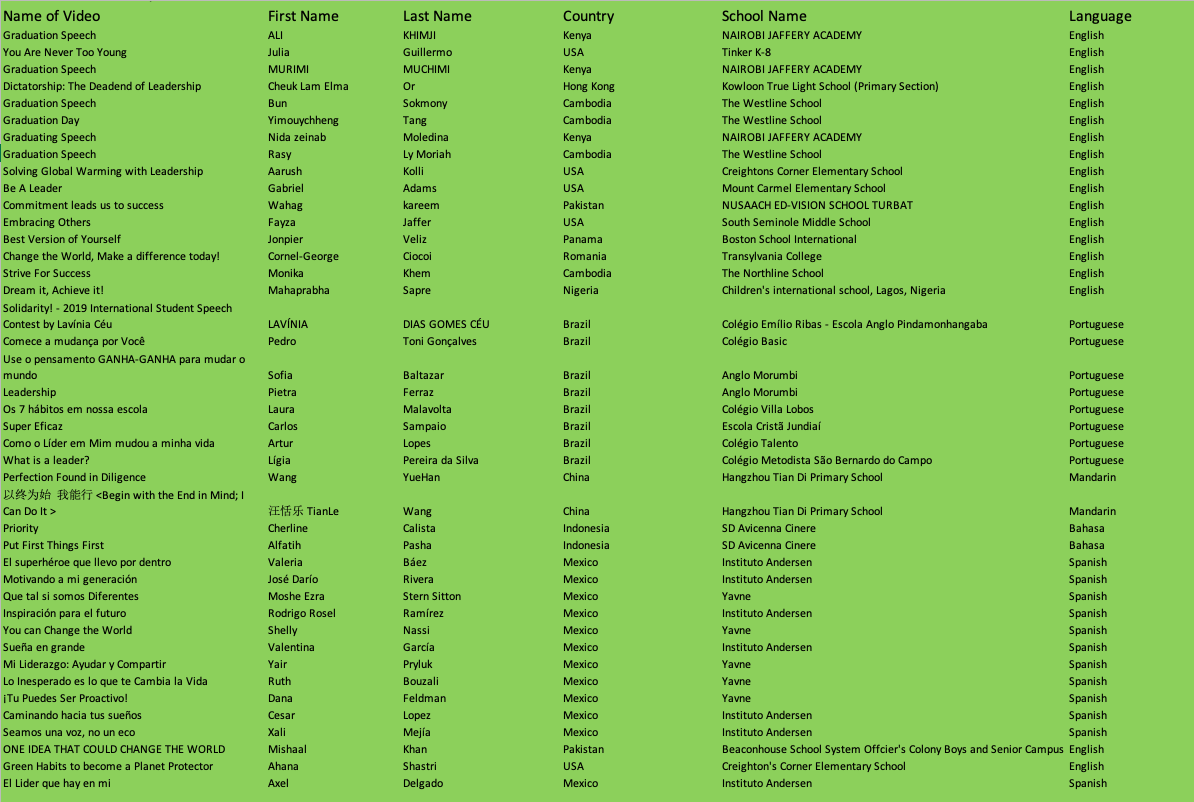 We will be posting all the winners and finalists videos here and on our social media platforms throughout the summer. So, be sure to check back weekly for new updates!
We also made the winners announcement on our Facebook and Twitter channels. So, be sure to follow both channels for up-to-date announcements and news!
We also encourage the schools of winners and finalists to update their websites by linking to their respective students here. The website will be updated as we upload videos, so be sure to check back daily!
As we plan next year's International Contest, we welcome feedback on how we can improve the experience for students, teachers, and families. Please feel free to email our Social Media Manager, Carla Wright, with your feedback at [email protected]
Thank you, leaders, for an amazing contest and we look forward to seeing the bar raised yet again next year!
Tags: international, news, public speaking, student speech contest