Back
Quality Questioning: A Best Practice in Inquisitive Classrooms
Author: Shelly Rider
October 2, 2014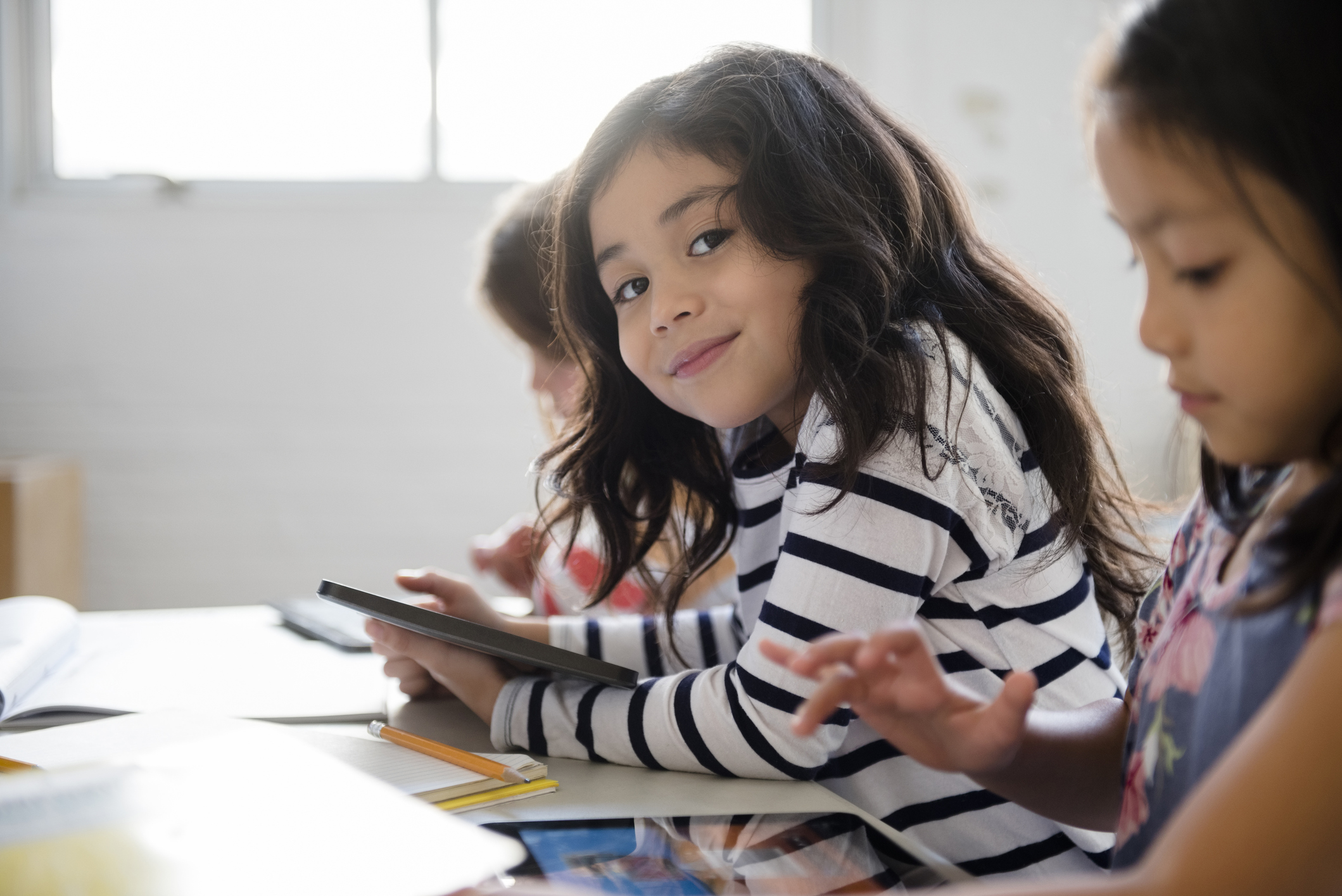 Quality questioning is more than asking a good question; it is a research-based practice that facilitates high-level thinking and engages students in active listening.
For example, imagine you have entered a classroom where it is normal to hear and see students proactively ask quality questions and prompt other students in critical thinking and collaboration. By asking quality questions, the students construct and design ideas for transferring the skills learned through classroom leadership roles to other areas of their lives.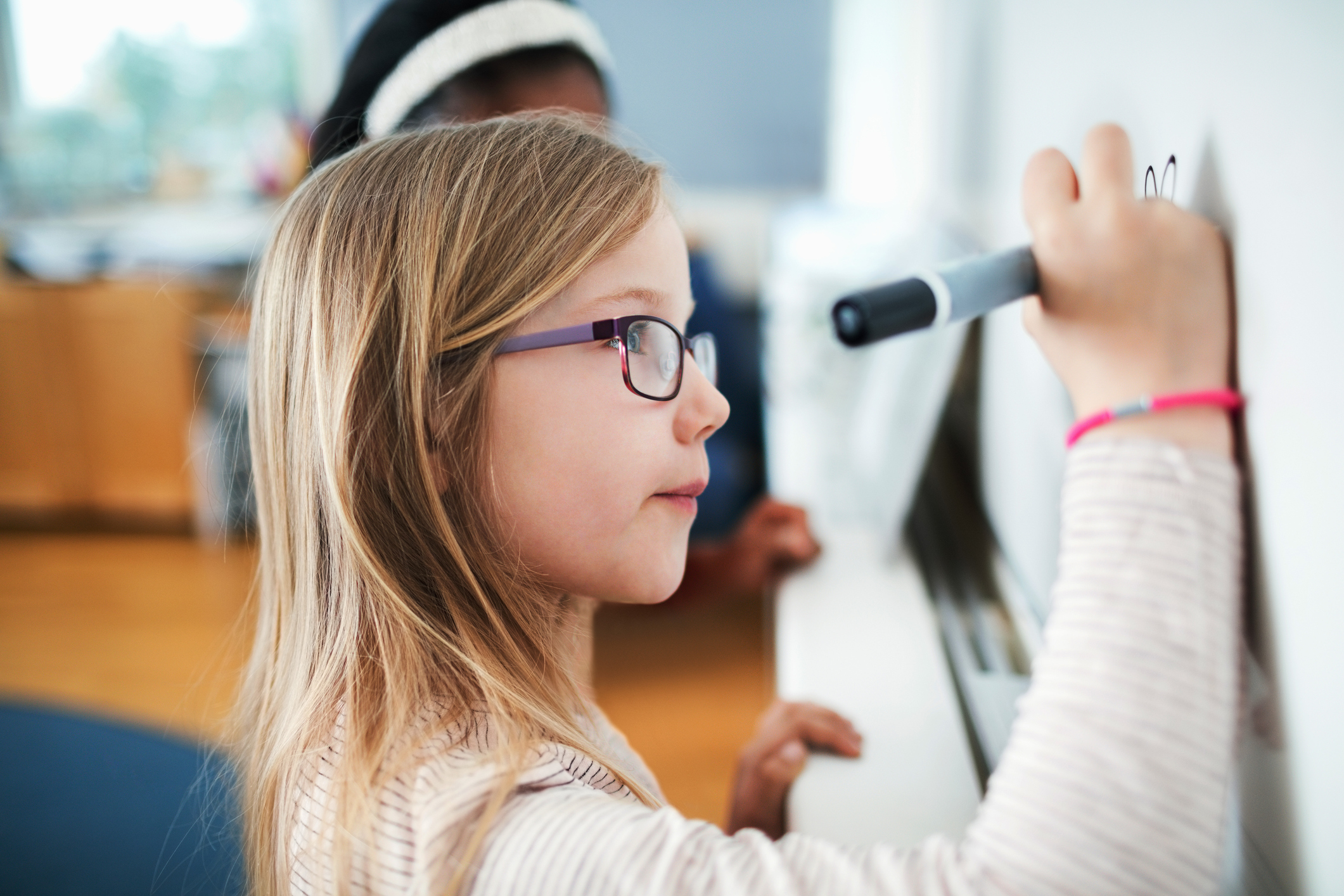 You see at one table the current vocabulary leader talking with the upcoming vocabulary leader. The current leader is showing his classmate where the vocabulary words are kept, and the upcoming leader asks, "As the vocabulary leader, how do you choose which word to use?" The students then talk together about how to choose words that align with current classroom topics.
In viewing this situation, you may ask yourself, "What created such an inquisitive and engaging culture in this classroom?"
The answer is a strategic, intentional, and continuous effort to help students develop the skill called "quality questioning."
Quality Questioning: Active Listening 
Active listening is a crucial skill that promotes comprehension and metacognition. Active listening is developed through a strategic, ongoing practice. It requires full concentration on what is being said by the speaker rather than simply hearing the message. Active listening is taught in Leader in Me Schools as "Habit 5: Seek First to Understand, Then to Be Understood." Once someone has taken the time to truly understand, he or she is better prepared to participate in quality questioning.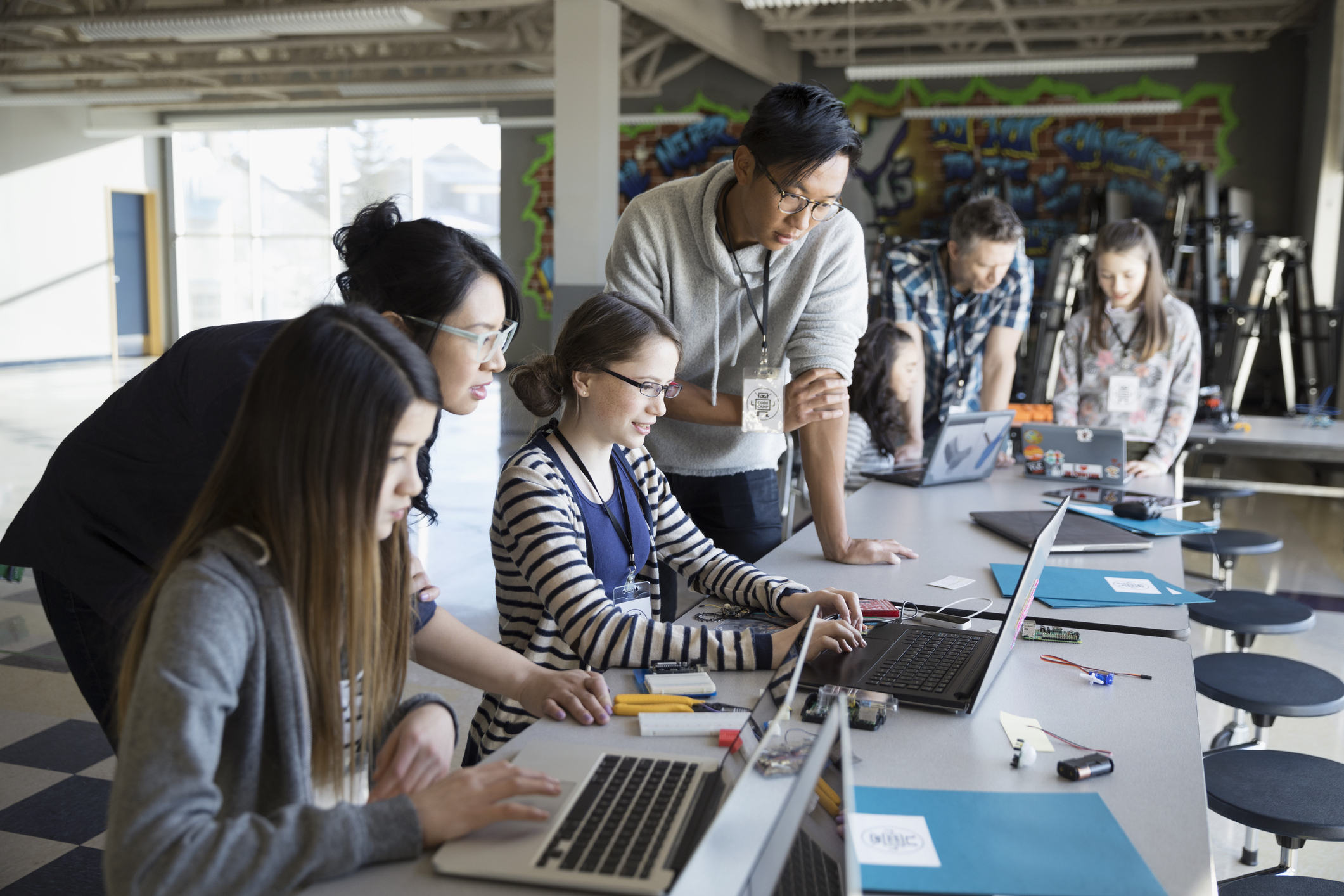 Creating an Inquisitive Classroom
A classroom where the teacher and students are engaged as a community of learners who are committed to quality questioning, thinking, and understanding is a classroom where effective learning takes place. How can we create a classroom culture that supports and encourages this student-centered, inquiry-oriented community of learners?
Below are strategies and formats I've seen in research and practice:
Develop a classroom set of norms. Groups that meet regularly need to develop a set of norms that regulate group-member behavior.
Clearly define the role and responsibility of teachers and students as seen in a student-centered classroom. In a student-centered classroom, the role of the teacher is to facilitate student learning. The role of the students is to learn through asking questions, making predictions, and exploring answers.
Create intentional classroom structures that engage all students in thinking and responding to questions. Take time to create a trusting classroom environment that encourages students to ask and answer questions.
Create an inquisitive culture for all students, where students are inclined to investigate and are eager for knowledge. Instead of telling your students all of the facts in a lesson, invite them to discover information on their own through self-directed learning, research, discussion, and experimentation.
Strategically and purposefully help all students develop the skills needed to ask good questions. Taking time to teach students about the qualities of a good question may seem unnecessary, but students ask better questions when they know the qualities of a good question.
Most educators agree that we know more about quality questioning than we actually put into practice. In order to close this gap between research and practice, let's embrace a commitment to do something each day that can encourage quality questioning in our classrooms and among our staff.