Back
Student Spotlight: A Leader Unleashed
Author: Carissa Logan
September 10, 2014
Henry is a leader. He is one of the first students to greet visitors at Winchester Elementary, a Leader in Me School in West Seneca, New York.
"Hi, I'm Henry. I'm a leader in the school. Do you need help?"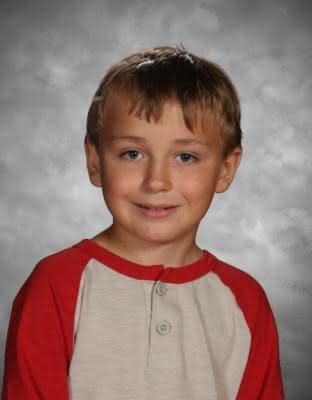 Henry is also a leader outside of school. He puts first things first at home, and he greets people he knows in the grocery store.
When people meet Henry, they know he is a leader. What they might not know is that he is also autistic.
When Henry started at Winchester Elementary in second grade, he was in a special education class for students with emotional, behavioral, and learning disabilities. Now, in fourth grade, he has transferred to a general education classroom.
"Henry has taken over the school. He's on the morning news. He reminds me if I forget the vocabulary word of the day, and he reminds people to greet each other," said Principal Kathleen Brachmann. "We just put him in a general education classroom, and his family was amazed how easily he transferred into this setting."
Principal Brachmann, Henry's aunt Jessica Wazny, and his former teacher Anne DiRado, all attribute Henry's transformation to the 7 Habits and the leadership language of The Leader in Me.
"This past year he's come out of his shell. He's improved so much in reading and math," said Wazny. "The 7 Habits are something he has in common with other people, and they've broadened his horizons."
"He already had leadership characteristics within him, but he didn't know how to bring them out," said DiRado. "The Leader in Me gave him the structure he needed to shine."
Winchester Elementary is in its sixth year as a Leader in Me School and its fifth year as a Lighthouse school. Henry is only one example Principal Brachmann has seen of The Leader in Me's positive impact on students with special needs.
"Initially we were not sure if we would see an impact with special education students, but we did," Brachmann explained. "Behavior issues simmered down, especially with the younger children, right away."
Principal Brachmann said The Leader in Me positively impacts students with special needs mainly because it provides a common language for students, teachers, and parents for goal setting, behavior, and achievement. When implementing The Leader in Me, Brachmann and her staff used the same approach for the entire school.
"We are all one big, happy family," Brachmann said. "The parents know that it's a consistent framework for each student. The parents of special needs students like it because they know everyone in the building is doing it."
Anne DiRado, who taught special education at Winchester for three years, said The Leader in Me helped Henry and all her students develop confidence.
"When I would get them in my classroom, they would be afraid to take chances. The Leader in Me helped build their leadership skills," she said. "They would start with small classroom leadership jobs, and at the end of the year, they were helping on a school level."
Henry continues to be a leader at his school. Because of the leadership environment at Winchester and what he's learned through the 7 Habits, he is on track to reach his goal of receiving a Regent's diploma and continuing in the general education classroom.
His progress is well summarized by his aunt, "We're awestruck. It's something we didn't think was possible."
Tags: leadership, school culture, special education, spotlights, student empowerment, student leadership, The Leader in Me