Back
Are You Sending the Right Message?
Author: Jennifer Williams
September 17, 2014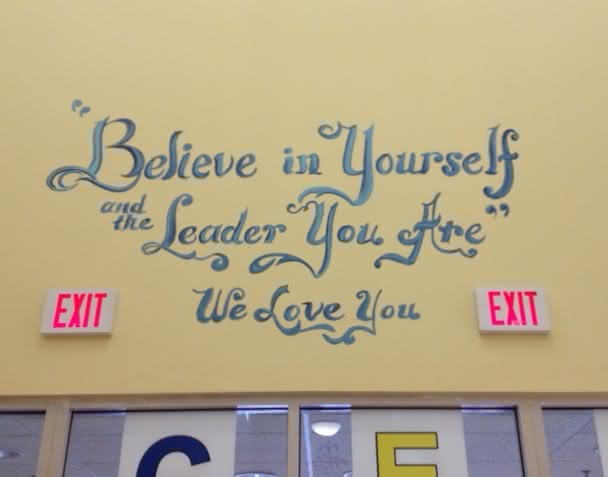 What message do you send your students when they first arrive at your building each day?
There are many messages that fill school environments. As educators address new curriculum standards and ongoing assessments, often a results-oriented culture inundates school walls. Much of the emphasis has turned to test scores, and in some settings, this has become the only message students see, hear, and feel.
As all educators know, the academic achievement of every student is a priority. But I'd like to challenge you to ask yourself, "If we are creating learning environments that focus solely on test scores, what are we likely to see over time?"
Perhaps we will see:
Students who are stressed about "the test."
Students who feel their potential is defined by their grades.
Teachers who see students as test scores.
Parents who are concerned their child may not pass the tests and perhaps even check out due to his or her inability to understand new teaching and learning practices.
What if we focused instead on the ability of every child to learn and grow by emphasizing his or her individual strengths and gifts? What if we focused on a more holistic approach to education? What if we found and nurtured the leader in our students and coached them to be their best every day?
Then we may see:
Students who monitor their academic and leadership growth by setting goals and establishing a plan to reach those goals.
Students who are motivated to succeed in all areas of school and life, not only in academics.
Teachers who find the greatness in every student and help each one reach his or her full potential.
Parents who partner with the school to help their children be the best they can be.
If you truly believe that we, as educators, have a responsibility to help every child learn and grow, I invite you to think about the message this picture sends each day to students who enter Adair Elementary in Columbia, Kentucky.
Take a walk around your building. Ask yourself, "What messages are we sending our students, staff, and parents each day? Do they echo our priorities and beliefs about children and education?"
If the environment in your building or classroom is not consistent with the message you want to communicate to your students, make some small changes and watch for a difference in your school culture.
Tags: academics, leadership culture, student motivation, student leadership, student empowerment, The Leader in Me, school environment, school culture