Back
Cobras in the Community—Sharpen the Saw
Author: Carissa Logan
May 4, 2016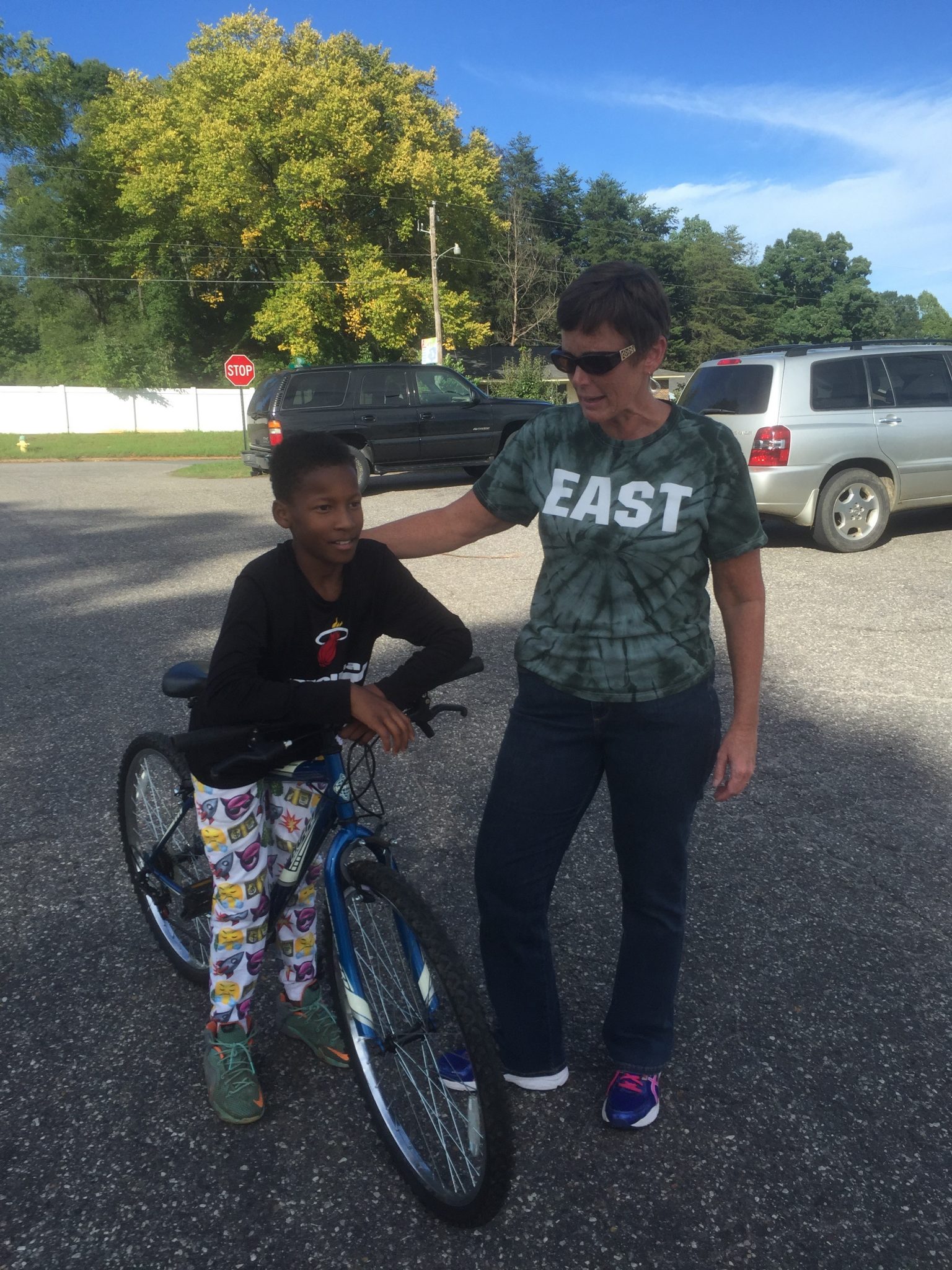 This is a guest post written by Amy Rhyne, principal of East Iredell Elementary, Statesville, North Carolina.
Far too often as educators, we get wrapped up in the hustle and bustle of teaching, testing, and analyzing data. It feels like we will never catch up on the endless amounts of paperwork, meetings, and planning. We are continuously working on tedious tasks, major projects, and participating in ongoing training in an effort to help our children close academic gaps.
While all of this work is essential for student success, at East Iredell Elementary (home of the Cobras), we have learned it doesn't matter how many meetings we attend, how much work we complete, or how perfect the lesson plan; what matters is that our children know, first and foremost, that we care about them as individuals. So this year we took time to put aside the paperwork and meetings for a few days in order to go out and spend time with the children in the communities in which they live!
Having balance in our personal and professional life is one of the 7 Habits we implement at our school with The Leader in Me process—it is called Sharpen the Saw. We have seen these timeless principles the students are learning impact both themselves and the school positively, and we knew spending these days enjoying time with the students would model this particular habit better than any lesson during school hours.
Staff packed up bikes, jump ropes, balls, lots of fun activities, snacks, and drinks and hit the road to visit a few different neighborhoods in our school zone. The level of surprise, excitement, and appreciation our children exhibited when they saw Cobra teachers, administrators, and other staff from East Iredell Elementary knocking on their doors and inviting them to come out and play was more rewarding than any test score we have ever celebrated.
After spending time sharpening the saw with our students in their neighborhoods, we could not decide who enjoyed these days more—the students or the staff. We wanted our children to know that teaching is much more than helping students remember academic facts in the classroom. We all shared and learned a valuable lessons those few days by taking time out to do what counts most: building relationships.
The views and opinions expressed in this blog post are those of the author and do not necessarily reflect the official policy or position of FranklinCovey.
Tags: community engagement, goals, great schools, leadership culture, school environment, staff engagement, Student Engagement, whole-child education