Back
Empower Teachers Who Empower Students
Author: Marshall Snedaker
August 6, 2015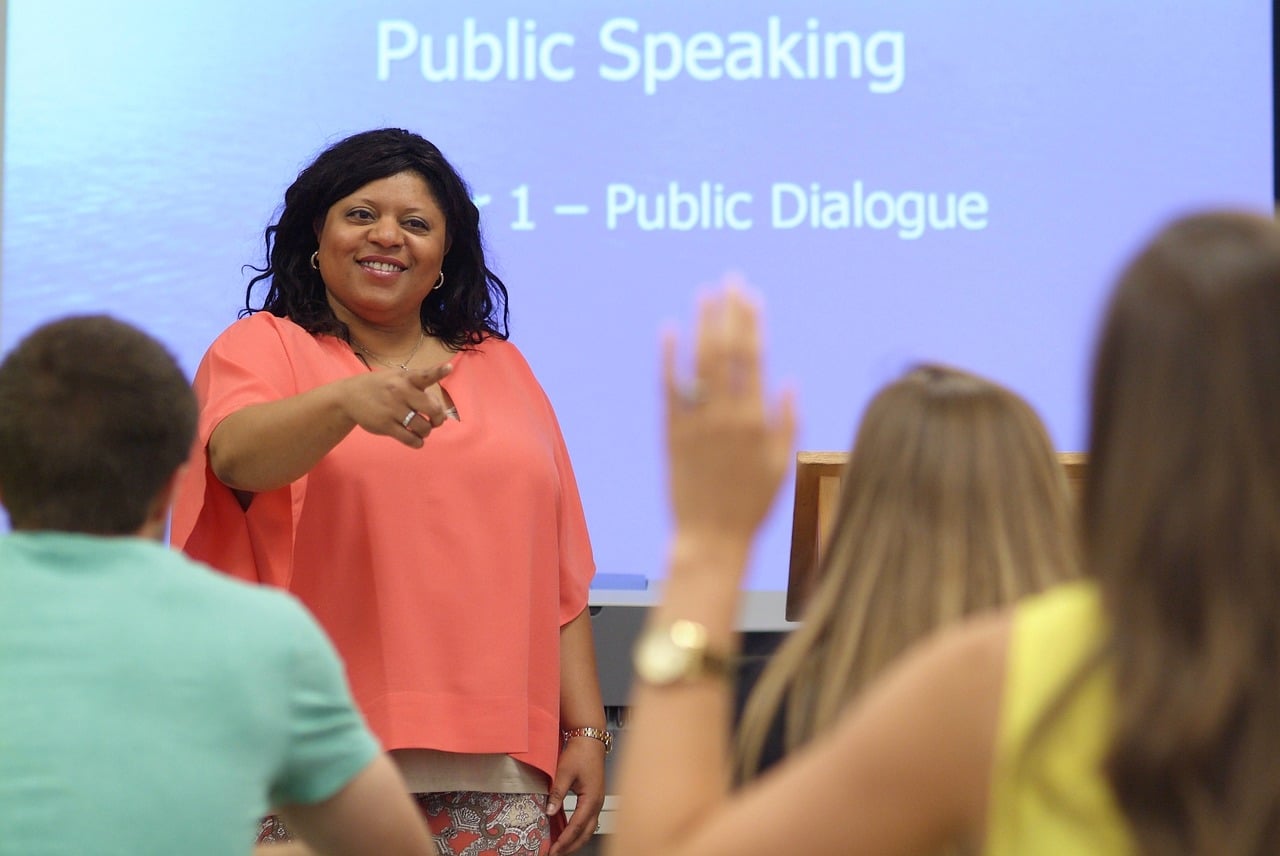 "Go confidently in the direction of your dreams." – Henry David Thoreau
This quote by Henry David Thoreau was inscribed on a bookmark given to me by a friend. It's a quote that has inspired me to achieve more and be confident in my dreams and goals.
How can educators empower students to discover and pursue their dreams?
In my experience as a student in the public school system, I had a few teachers who inspired and empowered me to do more than what was expected, such as exploring my talents and helping me discover my dreams.
Here are some examples of how I was empowered:
In elementary school, I participated in a storytelling festival with encouragement from a teacher and found a love for public speaking and theater, which is a skill I still use today.
My seventh- and eighth-grade English teacher gave other students and me time during class each week to complete a personal-improvement project. One of my projects was making a Swedish Weave blanket, which helped me develop my love for creativity.
My ninth-grade history teacher, who was also my student-council advisor, noticed and encouraged my talent of utilizing creative thinking. I'll never forget his encouraging words: "We need you because you think outside of the box."
These types of empowering experiences helped me realize I didn't have to excel in every academic subject to be a good student or a worthwhile person. My teachers helped me gain confidence, love learning, and develop life skills, and they provided encouragement that helped me continue in the direction of my dreams and interests.
Students need teachers who believe in them and empower them to discover and follow their dreams. They need teachers who can see beyond grades and unlock the potential of the whole child. They also need teachers who care about them as individuals and inspire them to grow. Not surprisingly, the best teachers are those who nurture and educate the whole child.
When teachers are entrusted with leadership and feel empowered, it is easier for them to empower students to do the same.
Here are a few ideas administrators can use to empower their teachers:
Create a school culture of leadership that empowers all individuals in the school—both adults and children.
Seek teachers' opinions and ideas, giving them a voice and allowing them to lead in ways that inspire them.
Provide a safe way for teachers to give and receive feedback.
Recognize and thank teachers who are empowering students.
Model the type of empowerment that you want your teachers to embrace.
Provide professional learning opportunities to give teachers new ways of thinking and the skills for unleashing their students' potential.
Invite all teachers to serve on actions teams to engage and involve them in the school culture.
Support your teachers by creating a mentoring system.
Learn about the talents and passions of your teachers and provide opportunities for them to follow their passion.
Here are a few ideas teachers can use to empower their students:
Look at curriculum units and see what areas could be taught through student-led projects.
Give students the opportunity to teach part of a lesson.
Learn what students are passionate about outside of academics.
Give students a voice in the classroom. Let them provide feedback.
Think about classroom tasks that could be delegated to students.
Give students opportunities to work in groups.
Don't answer every question a student asks. Let other students try answering it first, or encourage them to think about it on their own.
Identify students who excel in a subject and invite them to assist a fellow student who is struggling.
Recognize students who are helping those around them to be leaders.
Look for quiet leadership. It's not always the vocal students who are leaders.
What would you add to these lists? Empowering students often starts with empowering teachers. How have you been empowered as a teacher or an administrator? How can schools empower teachers to become more empowering? How are you empowering your students?
Tags: 21st century education, holistic education, personalized learning, principals, professional development, school culture, student empowerment, Student Engagement, The Leader in Me