Back
How Intentional Leadership Can Improve Staff Collaboration
Author: Robin Sampson
March 2, 2016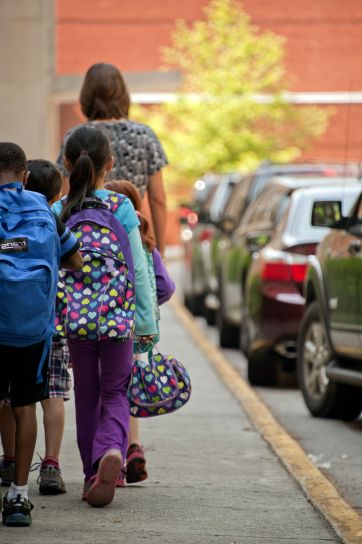 In the grand fabric of life, we are all teachers and learners. In the formal sense of teaching and learning, we are aware of the content being taught and learned. However, in our interactions with others we often unintentionally teach methods and practices of collaboration by our behaviors.
Learning From Experience
When I became an internal coach at my school, the first words of wisdom given to me by my supervisor were, "You teach people how to treat you." To this day, those words continue to serve as a foundation on which I reflect when the results of a team I'm working with do not match my intentions.
As leader of the professional-development team, I often took on most of the workload when it was time to prepare presentations, instead of delegating the work to fellow colleagues on my team. Initially, I chose to do the work because most of my colleagues did not have the time programmed in their day to work on the presentation as I did, considering my role at the school.
Though the short-term benefit of this strategy reduced their stress levels, the long-term disadvantage was that they could not confidently present the work because they were not included in the development process. In the meantime, my stress level rose, which, in turn, affected the quality of my work and effectiveness as a team leader.
Through my behavior, I unintentionally taught my team members that I would take care of all the work. The result was a lack of commitment from team members, disengagement, and feelings of incompetency. What I thought would help my team members actually incapacitated them!
A more effective method would have required that all team members share the workload and have equal responsibility in its outcome. Had I utilized this approach instead, I would have had more committed, competent, confident, and actively engaged team members. Ultimately, my intentional leadership would have relieved stress for all team members, including me!
The Importance of Intentional Leadership
From this experience, I learned that we are always communicating and therefore teaching, whether through words or actions, how others should act or interact with us. Being aware of this fact is the first step to a positive shift in outcomes. 
The following are tips for working effectively with teacher teams:
Before beginning a project, especially one that may involve others, be clear on the intention behind the project.
Ask yourself what the most effective and efficient way to obtain the outcome is.
If working with a team, establish open lines of communication with members in regard to responsibilities, problem solving, and delegation needed to match the intended outcome.
Model the work ethic and attitude you wish to inspire in others. (The actions will be replicated.)
When delegating, match tasks to team members' abilities and competencies.
Recognize a job well done or communicate the next steps to improve.
Be sure to keep these tips in mind when charting the course for effective teamwork. They're a great way to empower others, keep yourself motivated, and improve staff collaboration and synergy.
Tags: leadership, leadership roles, professional development, school culture, teaching leadership