Back
I.S. Charles O. Dewey Middle School: Leadership Lessons for Life
Author: Marshall Snedaker
July 22, 2015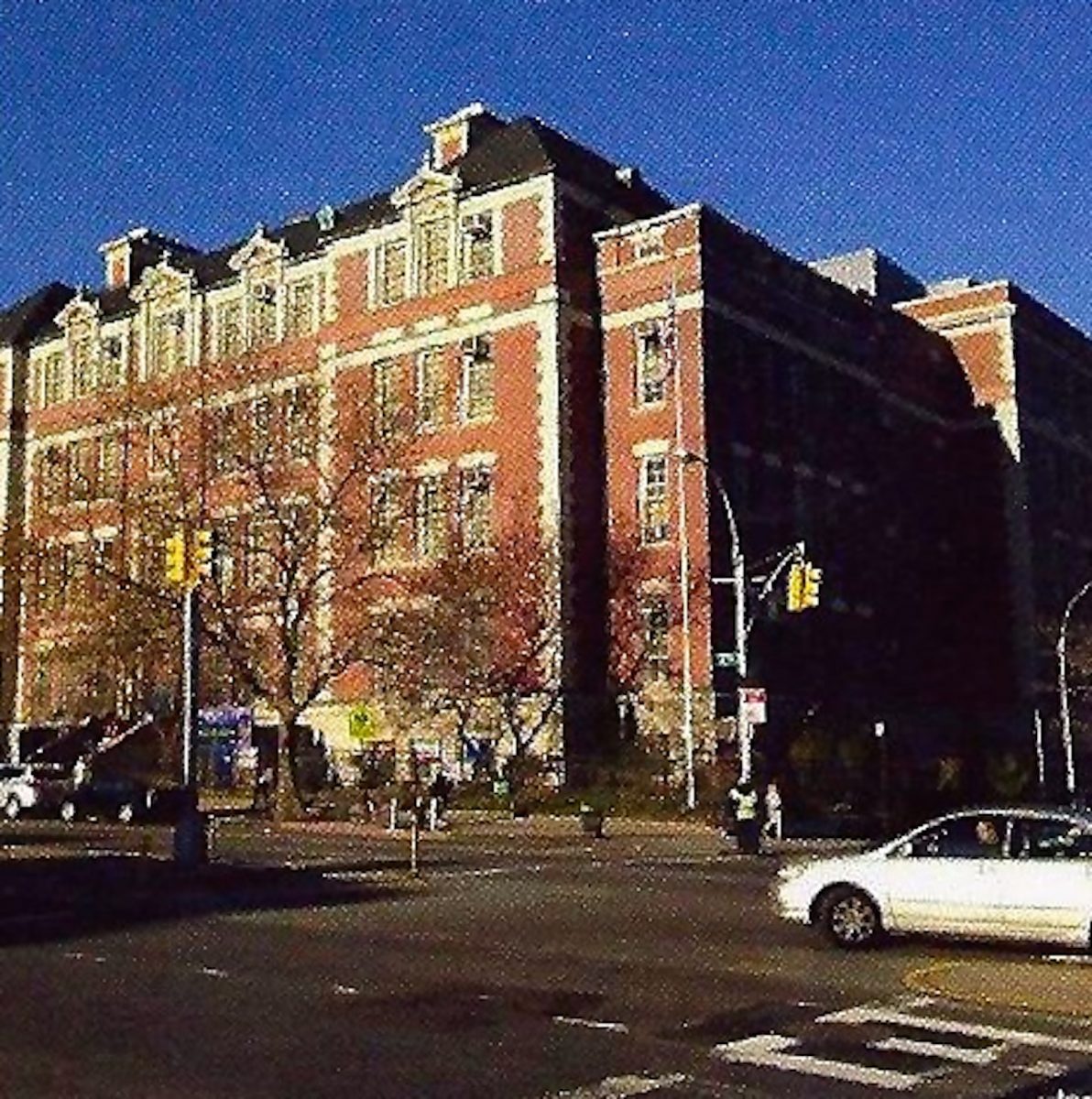 The leadership principles taught through The Leader in Me and the 7 Habits are much more than a collection of catchy phrases for students to memorize. When internalized, these principles and the leadership skills developed through practicing them help students in all areas of life.
At I.S. 136 Charles O. Dewey Middle School in Brooklyn, New York, Principal Eric Sackler and his staff have worked intentionally to help their students not only know what the habits are, but also help them understand and apply the 7 Habits to all areas of their lives.
Three eighth-grade students shared how they have applied the leadership lessons and life skills from The Leader in Me and the 7 Habits outside of the classroom. For them, the 7 Habits have become more than a list; they've become a way of life.
OsCarolin has the dream to be a nurse in labor and delivery. She shared how Habit 3: Put First Things First has helped her as she's working toward that goal.
"My goal in life is to become a nurse when I get older. In order for me to accomplish that, I need to do all my studies and do well in school," she said. "The high school that I picked and that I got accepted to has a nursing program, so I'll take nursing classes in high school to help me prepare."
In March of their eighth-grade year, students at I.S. 136 submit a list of their top 10 choices for high schools they would like to attend. Julissa shared how this is a stressful process, but she specified how being proactive helped her see that she could make choices that were best for her.
"It's very important for me to be proactive, especially at this age, when I'm stressed thinking about high school," she said. "The opposite of being proactive is being reactive, which most of us were doing around March because we were so stressed about picking high schools. I think that trying to be proactive was important—for us to say, 'I'm going to be in this school because I want to be here, and I want to achieve what I came here to do.'"
Julissa has also applied being proactive to her plans for college.
"It's good to plan your future. I always wanted to go to college in California. I want to do acting, and I found a university called UCLA that has a good theater program," she said. "If I don't get into that university, I will still go to California because there are other schools. My life, my career depends on where I'm going. I'm going there because it is the place where many actors are, and my goal is to become an actress and a big movie star in Hollywood. It sounds really big, but that's what I want to do."
Endy shared how developing the leadership skill of goal setting has helped him work toward his goal of becoming a professional baseball player for the New York Yankees.
"Ever since I was a little kid, I wanted to become a baseball player," he said. "As I grew older, I learned that there's no guarantee in the sport, so I always had a backup plan of being a federal agent. One of the goals I came to school with was to be one of the top players on the baseball team and to be captain. I accomplished that this year, and I started two years ago."
The students shared other ways they apply the 7 Habits in their lives. Julissa shared that she chooses to follow Habit 7: Sharpen the Saw by working to promote LGBT rights, and she gave a presentation on the subject at her school's Leadership Day.
OsCarolin is a leader in a group at her school called "Penny Harvest" that collects money for different organizations and conducted a coin drive for victims of Hurricane Sandy.
Elvin Ventura—a dean, teacher, and Lighthouse Team member at I.S. 136—grew up in Brooklyn and attended I.S. 136 as a child. He shared that he has not only noticed a difference in OsCarolin, Julissa, and Endy, but in all of the students at the school and in the school culture.
"In the past, the school has been chaotic. I feel like you can trust the students more; they are more independent," he said. "Before, you had to be constantly watching the kids. Now, you're watching, but you see the positive things that they're doing. They pick up papers; they tell you when something is going on. The whole atmosphere has changed drastically here."
Principal Eric Sackler shared that many of the students at I.S. 136 come from difficult family circumstances, struggle with poverty, have emotional or learning disabilities, and are English Language Learners. He shared that students like OsCarolin, Julissa, and Endy who have difficult life circumstances have internalized the 7 Habits and used them to take responsibility for their lives and work through challenges.
As the students and adults at I.S. 136 have all worked to internalize the leadership lessons in their lives, Sackler said it has changed the whole school culture and created a positive learning environment for all individuals.
"Ten years ago this school was a disaster. It was one of the worst schools in Brooklyn," Sackler said. "We got it to a point where it was safe and calmer, but we needed something to take that next step in terms of changing the way the kids and staff looked at each other and looked at life. We needed that paradigm shift."
"The Leader in Me is what we chose to get us to that next level. Has it gotten us on the right path? Absolutely," Sackler continued. "We've gone from probably one of the worst schools in Brooklyn in terms of fights and incidents, to what I personally feel is one of the safest and most caring schools in terms of kids feeling secure. Every year we see a shift to the kids taking more and more responsibility for their lives and their learning."
Tags: 21st century skills, goal setting, great schools, holistic education, middle school, principals, school culture, spotlights, Student Engagement, The Leader in Me