Back
Leader in Me at Home: Proactive Parenting
Author: Kathya Cano
July 12, 2017
The following is a guest post on proactive parenting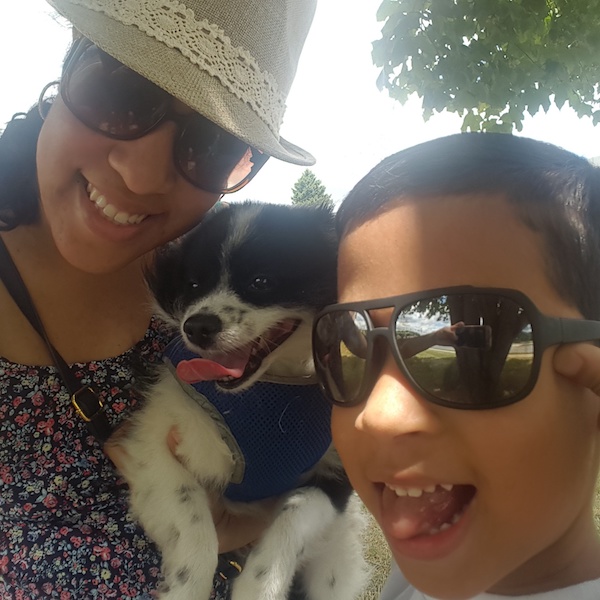 Proactive Parenting
I first came to learn about Leader in Me while working for Lehigh Parkway Elementary School in Allentown, Pennsylvania. Besides there being more than one banner around the school highlighting leadership, it was also in our very own school quote: "A Lehigh Parkway leader knows the right, goes the right way, and shows the right way." Our teachers have their students from each classroom choose a leader of the week, so our children make it their goal to achieve being leaders; they then get their pictures taken and they are placed on our Leader Board for everyone to see. As a school employee, I definitely see leadership in our principal, Mr. Seng. Every day he takes the lead at playing any role necessary at any given time to ensure that every challenge or project is handled proficiently. While many would say it is his job to do so, it's all about the way he goes about making those critical decisions for our school—his attitude and demeanor while making those choices. The example he sets for our students and staff is simply remarkable. Mr. Seng also uses the language and terms daily when disciplining our little ones, encouraging them to make better choices. As a mom, I felt that teaching our kids to be leaders was a fantastic idea, but that was only scratching the surface for what has now become an essential part of my way of parenting my son.
Getting adjusted to my new life as a single mom—along with our recent move to Allentown, Pennsylvania, from New York City—has posed many challenges. I also made the decision of pursuing my dream of becoming a registered nurse, and so far, all my classes have been online. Finding ways to balance my time for my 7-year old son, work, school, and myself as well as getting accustomed to these drastic changes can be quite overwhelming; but nothing like being a first-time mom. By first-time mom, I mean that I only have one child, so I am learning as I go, as opposed to other moms who have more than one child and may somewhat have an idea of what to expect next from a second or third child. Every age and every stage present wonderful moments as I witness my little guy grow up, and at times I even feel as if "I've got this whole parenting thing figured out." Then there are those moments where I am at a total loss, questioning myself and my decisions, searching for answers as those same changes in his age and different stages of his life come around with a whirlwind of new emotions I must learn about, understand, adapt to, and respond to appropriately. What may have a been a great technique for us yesterday no longer works today and we're living in a world that is always evolving, I find myself constantly searching for better ways of parenting. I need principles and values that will stand the test of time and apply to our way of life regardless of the changes. That is where The Leader in Me and the 7 Habits of Highly Effective People® come into play.
Everyone at Lehigh Parkway has now received training in how to apply the 7 Habits, regardless of their role in the school, and the teachers have also begun to implement the habits in the lessons they teach. You can even hear students use the terms with one another in our hallways! This has been wonderful, as both my son and I are now very much familiar with all the principles and values, making it a great source to use at home as well. I thought of one our dilemmas at home and decided to see how we could use these principles to help us. Mornings! I think we can all agree mornings can be unpleasant, depending on how well we slept the night before—having to get so much done, so early, in a timely manner, and still be able to walk out of the door with a smile on your face? Yeah, that can be difficult. But to me, I think it is very important to try to start the day on a positive note, because it can affect the entire day. So I make "Good mornings" a priority! Our morning dilemma was that I got very little cooperation from my son in getting ready for school. I get up early either to get a workout or to get ahead in my school assignments for the day. I then get myself ready for work, eat breakfast, and wake my son up. Once he has awoken, I cook breakfast for him (anything he chooses), pick his uniform for the day, make my lunch, pack his lunch (if my picky little eater doesn't like what is being served that day), take Oreo (our black-and-white Pomeranian) for his morning walk, make sure Oreo's dishes are clean and ready for food and water, and make sure my son's backpack is set for the day—all while my little one eats breakfast and watches cartoons.
I know very well there are certain things I can do the night before to make mornings smoother, but most of my evenings are dedicated to my studies, and a lot times I finish late. Also, I wanted to come up with a plan where my son and I could work together at making mornings better for each other. I sat down with him one day and placed the 7 Habits before him. I then told him I felt like we needed to make our mornings a little better; that I would like him to help me out a little, maybe some teamwork, and asked, "Looking at the 7 Habits, which one do you think we can use to help get us through our mornings and why?" All on his own, he chose Habit 1: Be Proactive, which states: "I am a responsible person. I take initiative. I choose my actions, attitudes, and moods. I do not blame others for my wrong actions. I do the right thing without being asked, even when no one is looking." He replied that being proactive means doing the right things without being told. I then showed him a list of things we do every morning and asked him to highlight the ones he felt he could do. He then began to highlight some tasks and we both came up with four simple ones he can take care of:
1. He will check the lunch menu for the day, and if he doesn't like what is being offered, he can pack a Lunchables® platter, a Capri Sun® juice, and a snack and place them in his backpack.
2. He chose to make sure Oreo has fresh water and food for the day.
3. He would like to pick out his own uniform every morning.
4. He will make sure he has everything he needs in his backpack for school that day.
I cannot tell you how ecstatic I was that he took it upon himself to choose how he could help, and our mornings have been so much better because of it! He is so happy because he loves that he is not only helping me, but he is also contributing to making our mornings better, and with that comes a great sense of accomplishment for him. I know it has everything to do with the fact that our students are expected to apply these habits while in school; that makes it easier to apply them at home because we are both on the same page. His father and I do not live together, but he has also been great about putting an effort into learning about the habits. This way, regardless of whom our son is spending time with, we can all be on the same page! I look forward to looking for more ways to apply the other six habits at home!
For more ideas on how to implement Leader in Me at home, please visit: Leader in Me
Tags: 7 Habits, be proactive, K12, leadership, Leadership at Home, parents, professional learning, The Leader in Me