Back
Themed Project-Based Learning Approach: Aboard the Yellow Submarine
Author: Suzanne Lipshaw
September 18, 2019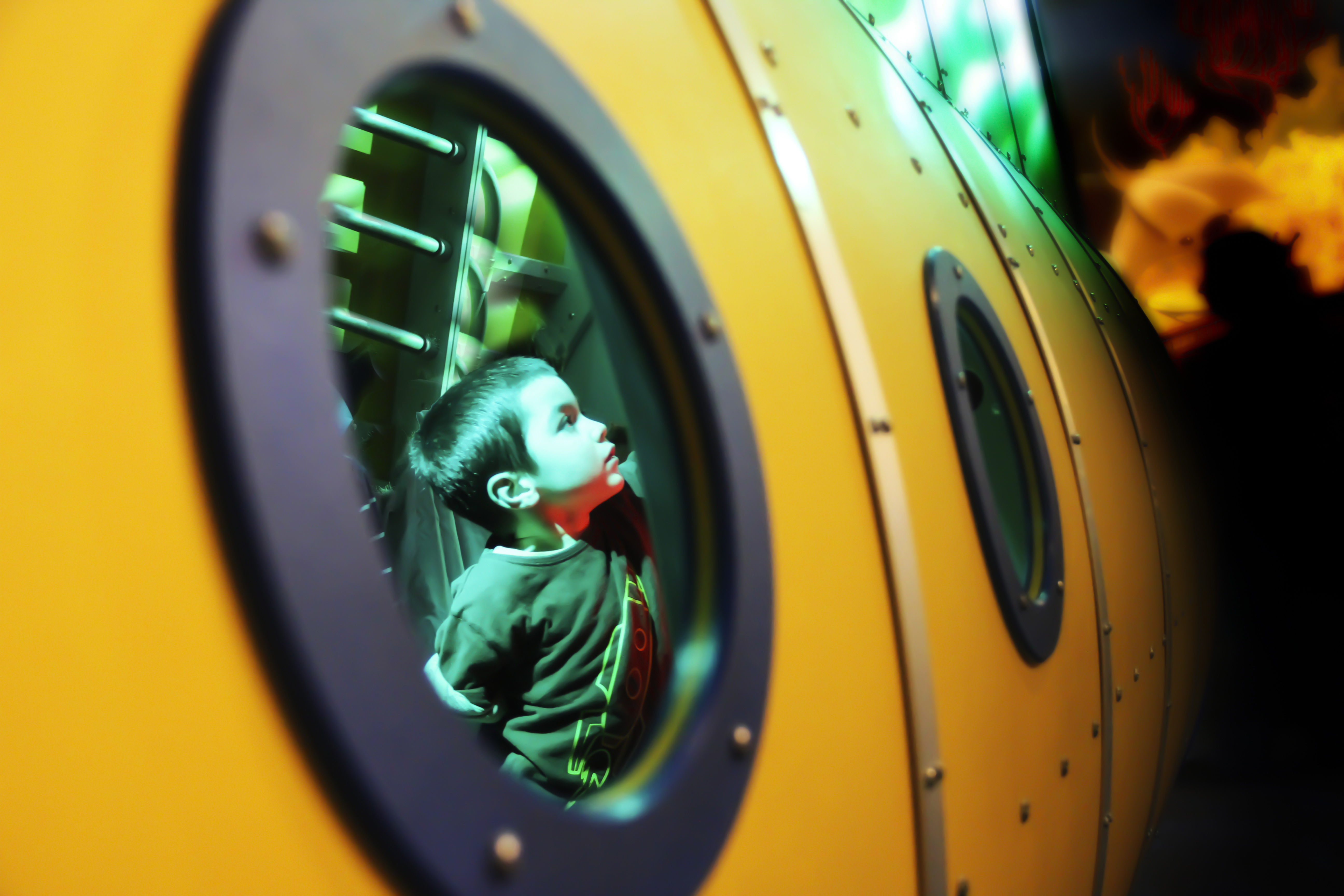 Themed Project-Based Learning Approach (TPBLA) is a program I created seven years ago to teach my developing readers. This educational approach provides my students with access to the curriculum and their IEP/MTSS goals in an authentic, fun, and unique manner. As an elementary resource room teacher, I believe that my mission is to motivate, engage, and empower my students to realize, through Themed Project-Based Learning Approach, that even though they struggle in some areas, they are destined to do great things.
The projects all center on a high-interest yearlong theme and are created in deliberate conjunction with student learning targets. This technique has significantly enhanced my students' engagement; thereby allowing them to progress in their reading goals and increase their ability to delve deeply into a topic, think critically, and effectively communicate. Additionally, it provides students with opportunities to develop and showcase their leadership skills by incorporating the five paradigms that are at the heart of Leader in Me.
Themed Project-Based Learning Approach: 5 Paradigms
Paradigm, meaning a typical example or pattern of something; a pattern or model, or rather paradigms are interwoven in Themed Project-Based Learning Approach. These five paradigms are:
Leadership – Everyone can be a leader
Potential – Everyone has genius
Change – Change starts with me
Motivation – Educators empower students to lead their own learning
Education – Develop the whole person
To illustrate, let me take you on one adventure my third, fourth, and fifth-grade reading students had when they boarded an imaginary yellow submarine from Northville, Michigan and embarked on a yearlong journey to explore the undersea world!
Aboard the Yellow Submarine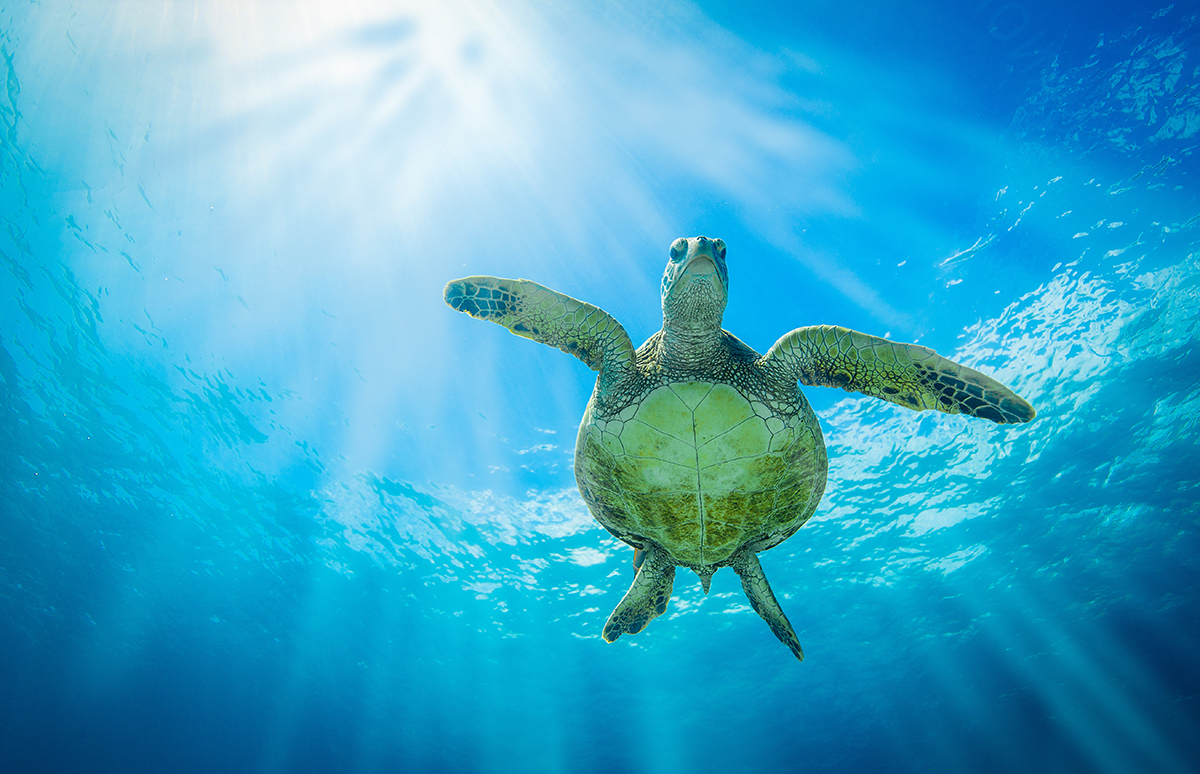 That adventure began on Jekyll Island, a small island off the Georgia coast. This island is home to the Georgia Sea Turtle Center (GSTC), a remarkable facility whose mission is to rescue and rehabilitate injured sea turtles. As an introduction to our sea turtle unit, I surprised my students with a virtual field trip to the center. Our tour guide, Kira, taught us basic facts about sea turtles and how the sick or injured are cared for in the center's hospital.
One of the first turtle patients we met was Mahi, a juvenile green sea turtle who was missing her right front flipper.
We also learned about the dangers sea turtles face because of human disregard. This was when Kira helped me carry out a secret mission—to inspire my students to advocate for and help these endangered creatures. Kira explained that Mahi's care was expensive. To help with the costs, people could symbolically adopt Mahi for $50 dollars.
Without hesitation one of my fourth graders jumped out of his chair, pumped his fist into the air and shouted "Yes! We can do that!"
When the virtual field trip ended, the students were on board to raise money to adopt Mahi. We spent several class periods formulating a plan. Students decided that we needed to inform our school community about the threats to sea turtles. To accomplish this, they chose to put on a taped "virtual assembly." They divided up into small groups and each group researched and created a presentation about a human-related threat to sea turtles focusing on what we, even in Michigan, could do to protect our flippered friends.
While researching, another fourth-grade boy discovered that the GSTC also had a loggerhead hatchling named Sprout available for adoption. He learned center volunteers found Sprout at the bottom of an otherwise empty nest. Sprout was taken to the GSTC for study and care. Excited again, my students set a new goal to raise $100 to adopt Mahi AND Sprout.
Yet, their drive didn't stop there. Winter came early that year, and the unexpectedly cold weather stranded many Kemp Ridley sea turtles along New England beaches. Usually, sea turtles migrate to warmer waters in the fall, but if they don't make it south before coastal water temperatures drop, they suffer from a dangerous condition called cold-stunning. Many of these turtles were flown to the GSTC.
The news of the cold-stunned turtles further motivated my students to make a difference. These leaders decided to sell reusable collapsible water bottles for donations of $5.00 or more to help with the plastic problem that is plaguing our oceans. They designed a logo with "Protect Sea Turtles" imprinted on the water bottles and decided to introduce the fundraiser at the end of their virtual assembly.
The assembly was successfully received, and donations came pouring in.
To showcase the progress to the Moraine community, the students developed a bulletin board highlighting research they did on sea turtles and a "thermometer" that depicted the donation levels. The bulletin board was in front of the exit of the school lunchroom. Students gave up their lunch and recess periods to count money and man the board and were given high fives and congratulations from the school community as students and staff saw the red line on the thermometer grow each day. The steps of our goal related to students learning about the four ocean zones are: the trench zone being no money donated, on up to our final goal of helping cold-stunned turtles (the sunlit zone).
My readers were thrilled to donate $1,711.38 to the GSTC.
As one fifth grade boy said, "We feel good about what we've learned so far and have been able to do. We feel a lot of pride in helping the turtles."
MISSIONS accomplished!
Tags: self-directed learning, themed project based learning approach, TPBLA