Back
Two Education Leaders Share Insights on Creating Change
Author: Beth Mohler
November 6, 2020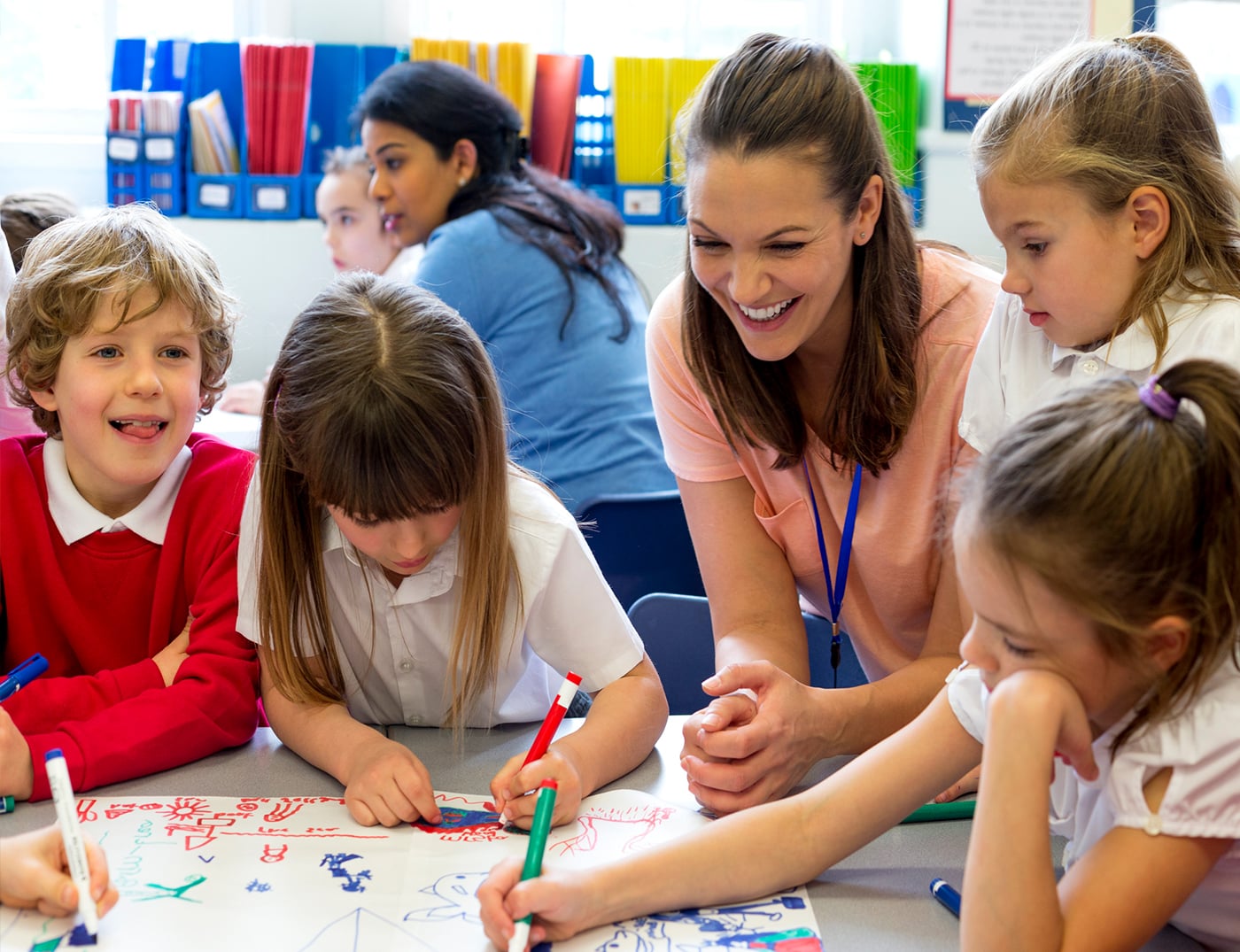 Two Education Leaders Share Insights on Creating Change
Leader in Me encompasses many important principles and actions, from the 7 Habits―and the meaningful ways in which they integrate with one another―to the paradigms that help leaders of all roles and ages to develop the proper mindset for making change. When combined and proactively applied, these strategies are foundational to transformative change.
In this blog post, two Leader in Me Community Champions give their practical insights, earned through their experience as education leaders, on the ways in which we can all take control of the process to create change. Read below for thoughts on the actions that leaders can take to make change and improve understanding.
The Paradigm of Change states that "change starts with me." How do you decide when change is necessary? What is the proactive step you take to get started?
Betsy Wierda, FranklinCovey Coach, Jacksonville, Fla.
As has often been said, one definition of insanity is "doing the same thing over and over and expecting different results." When this cycle continues, we have two choices: make a change and get different results, or simply stay with what isn't working.  
Change Model Research tells us that when disruption occurs, human beings enter a "Zone of Disruption." In this zone, a decision is made. We either stay where we are, or we make a change and enter into the "Zone of Innovation." When we choose the latter, we intentionally decide to make a change and seek better results.
The choice to change is always ours. Proactive steps are available, and they are individual and highly personal. It has been said that when the pain of staying where you are is greater than that of change, we move forward. In some cases, this rings true. However, proactive people have experienced the life-changing effects of deciding on a change we want to make, long before we feel that we're forced into it.  Being proactive is a habit that can change lives for the better, across a variety of circumstances, and that change can begin inside each of us.
Brad Starnes, Superintendent, Wabaunsee School District, Alma, Kan.
We must constantly battle the nature of inertia―the tendency to do nothing or to remain unchanged. This is part of human nature. We think, "What difference will it make?," "I don't have time," or "I'll do it tomorrow." Or, we may know we must make a change, but don't know how,  which stops us from pursuing answers. 
One of my favorite things about Leader in Me is how it provides a common-sense, practical model to use in creating change. But we must be intentional in how we use it. The secret isn't always in starting―which happens many times to be the biggest obstacle―but in seeing our change take place and resetting priorities as we go. It's much easier to continue moving once momentum down the hill has begun. My advice: take advantage of that momentum and use it to your benefit. 
The late John Thompson, legendary NCAA champion basketball coach at Georgetown University, had a saying: "I don't want starters, I want finishers!"  Anyone may choose to start anything, but the secret is in those who set sustainable goals, chart progress, and exercise intentionality in finishing.
What is the lesson you take away from Habit 5: Seek First to Understand, Then to Be Understood? How do you make sure to follow through on both understanding and making sure you are also understood?
Betsy Wierda:
Habit 5, "Seek First to Understand, Then to Be Understood," is a skill. This can be frightening at times because it means that I have a choice―a proactive choice―to improve in this area. If listening is a skill, I can't blame it on my parents, genetics, or environment. I can improve if I so desire. Is this a heavy burden―or perhaps a beautiful opportunity―to learn from others, to improve relationships, and to build trust?
What gets in the way?  Ego. Lack of time―or lack of making time. If we can fail to develop the desire to truly empathize, or we simply don't have the will, perhaps we make excuses or have a mentality that positions ourselves as the victim, preventing us from opening up to understanding others. 
But there's good news! For as many excuses as we might make for failing to adhere to this habit, there is one simple strategy we all have the power to employ: listening. Listening is a beautiful skill that makes a difference in how we relate to those around us.
There are a number of strategies that impact our success with this Habit. Staying quiet is one. Not analyzing, probing, or needing to "figure someone out." This means suspending judgment and simply capturing the learning of the moment. It is a lovely and beautiful gift to listen with empathy, to care and demonstrate caring, and to truly seek to understand another human being. When that has been accomplished and trust is high, we can ask for the space to be understood. From this, our relationship grows stronger and more vital.
Brad Starnes:
This Habit begins with being an active listener. In practice, this looks like keeping my own mouth closed while empowering those around me. Collaboration is powerful, and if we first seek to understand others' strengths, we can make it reality.
Being successful with this Habit also means not taking things personally, it means seeing negatives (problems) as potential positives (opportunities). Where we face challenges, we can have opportunities for change, for understanding others and repeating back to them what we've heard. In this way, we demonstrate that we have been intentional about understanding. 
Then, we pivot to making sure we are understood. In my case, as I repeat back to someone what I heard them say, my goal is to suggest solutions, rather than opening the door to excuses, while providing them opportunities to solve their own problems. Through this process, we integrate strategies with the philosophy of being in control of our own destiny. 
About Betsy Wierda:
Betsy Wierda is a FranklinCovey Coach based in Jacksonville, Fla., and has spent seven years in this critical role. She currently supports more than 50 schools in Florida and Georgia, and believes the best thing about her job is helping schools determine what measurable results they can―and should―be able to achieve in their work with Leader in Me, and then assisting them along that journey. 
"It's all about the schools and what they want and need." She goes on to describe why it's so powerful when school leadership brings someone in to help their educators. "I'm not only bringing help, but also bringing hope," she explains. This process shows educators that their school and district believes in―and is investing in―their success.
About Brad Starnes:
Brad Starnes is Superintendent of Wabaunsee School District in Alma, Kansas, which became the first Leader in Me district in the state four years ago. Brad has been named a Leader in Me Community Champion in recognition of his outstanding work as an education leader.
When it comes to his leadership style, Brad consistently focuses on inspiring trust. "Your word is your word. We can solve anything if we understand that from the beginning," he says. Trust is earned, and earned continuously, and when a leader can keep this in mind, the sky's the limit.
Tags: COVID, goal setting, Leader, leadership strategies, principal, sel, wellness-leadership