Back
Lighthouse School Achievements with Leader in Me: Week of 3/22
Author: Leader in Me
March 22, 2019
Lighthouse School achievements and Leadership Days have been happening since the start of 2019 in the Leader in Me Community. From welcoming new schools into the community to achieving Lighthouse School status, we are so proud of the accomplishments everyone is making. There are so many great achievements constantly happening so to stay even more up to date on Leader in Me news be sure to follow us on Facebook, Twitter, LinkedIn, Youtube, and Periscope. 
Education News
Don't miss our first ever live broadcast with New York Times bestseller, Andy Andrews coming up this Wednesday at 12pm EST! You can tune in on Facebook, Twitter, Youtube, or Periscope. You're not going to want to miss this special event!
#NYTimes Best Seller, @AndyAndrews will be joining the worldwide Leader in Me broadcast on March 27th at 12pm EST. Tune in to hear him talk about his book, The Butterfly Effect, and how anyone can change the world. https://t.co/1lmcDwOUXD #bookboost

— The Leader in Me (@TheLeaderinMe) March 21, 2019
We want to recognize St. Joseph University School for being the first Leader in Me private school in Western New York and for one of their teacher's original song about the 7 Habits®! 
Lighthouse School Achievements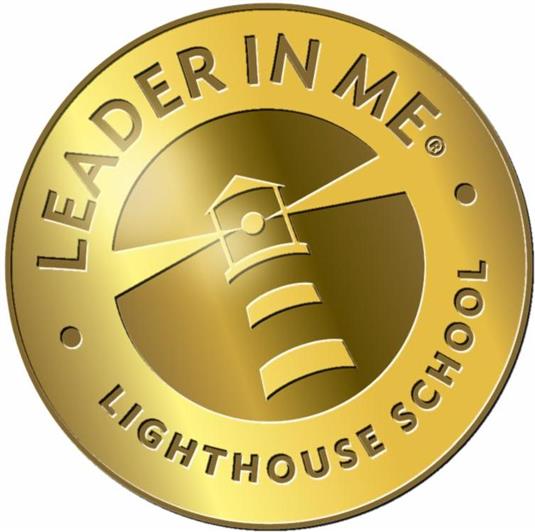 This week with Leader in Me has been truly incredible for schools all over. We have had numerous schools achieve Lighthouse status. Starting with Gossler Park Elementary in New Hampshire, congratulations! The program has been successful in increasing parent engagement, confidence in students, and creating a positive school culture. It has been so successful that five other schools in Granite Way District will be implementing the Leader in Me. 
Congratulations to Lanier Elementary for becoming the first Lighthouse School in Hillsborough County Public Schools. At Lanier's fourth leadership days they showcased the reason they are certified as a Lighthouse with their leadership skills and positive school culture. Welcoming more than 300 guests from the community the students of Lanier gave student-led tours and then gathered so each grade could show their accomplishments from the year. In addition to reaching Lighthouse status, Lanier also got to participate in a Leader in Me symposium a few days before their Leadership Day.
In addition to Glosser Park Elementary and Lanier Elementary, Ridge Elementary School located in New York City also achieved Lighthouse status, along with Rocky River Elementary which was featured on their local news station for becoming a Lighthouse School! 
We also had Hattie A. Watts Elementary become a Lighthouse School located in Patterson, Louisiana and East Cheatham Elementary in Ashland City Tennessee.
Congratulations to all the schools for achieving Lighthouse this week and being truly wonderful schools! 
Tags: Andy Andrews, Lighthouse, news, school culture, whole-child education