Back
Navigating the Principal Passage: Thoughts on Principal Leadership Development
Author: J Lynn Jones
February 5, 2018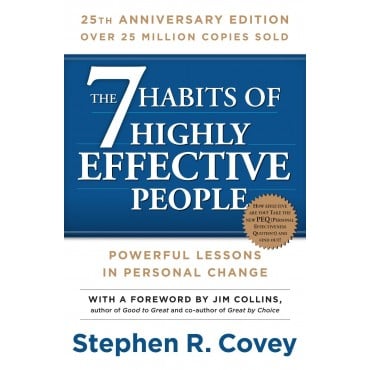 Just as teachers seek information on developing and fine-tuning their position in education, so do principals. However, principal leadership development can be a tricky passage to navigate. That's why Leader in Me consultant and former principal, J.Lynn Jones, has some thoughts for principals, old and new, and how to make the most of the position. 
Navigating the Principal Passage: Thoughts on Principal Leadership Development
Legendary football coach Vince Lombardi claimed that "Leaders aren't born, they are made. And they are made like anything else, through hard work." School principals are certainly familiar with hard work, but are they using their efforts to improve their leadership abilities? What can principals do to develop leadership in themselves and those around them? Here are a few ideas gleaned from my own three-decade trek through the education-leadership passage.
Finding Your North Star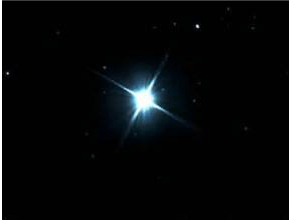 Many years ago I looked through a telescope into a beautiful and clear summer sky. I was focused on Polaris, the North Star. My mentor for the night explained that this was the one star that you can always depend on. It has been used since the beginning of time by navigators as they crossed vast oceans, because it sits in the sky and doesn't move, while all of the other constellations and stars revolve around it. School principals are expected to provide the leadership required to find their "North Star" for their school by facilitating the identification of the mission, vision, values, goals, and strategies that will lead to student and school success. This is the first step in developing leadership in a school. I have enjoyed sharing processes for developing these ideals in many schools across the country in my assignments as a consultant for the Leader in Me program. I believe the reason so many education leaders have found success with the program is that it provides a way for all school stakeholders to come together around common objectives. Regardless of how you are able to approach this "vision-creating" experience, it must be done to help guide the development of leadership in your school.
Summary: Identify Mission, Vision, Values, Goals, and Strategies. Find the "North Star" for yourself and your school.
Networking
In early July 1986, I was sitting in a tiny closet-turned-principal's office on my first day as a bona fide school principal. I had just completed a self-guided tour of Taylor Elementary School—a 1919 vintage facility, complete with creaking floors and a very spooky basement. I received a phone call from an experienced principal in a nearby school who was thinking about me in my new assignment and offered some advice on things I needed to do before the new school year. That call launched a principal leadership-development journey and taught me the value of networking. At that time, I was so new I didn't know what I didn't know, much less that I needed a network of other leaders to help me develop my skills. Over the years, I have learned that to succeed at networking, you need both courage and humility. The earlier you are in your leadership journey, the more you need the latter trait. When associating with other educational leaders, try first to listen. There is a great deal of wisdom in the crowd when you are with other principals. Make sure you lead with your ears. As you gain experience, you'll have plenty of opportunities to be courageous, speak up, and share. Remember that other school leaders love it when you ask about their specific successes and what led to great happenings at their school.
Summary: Reach out and connect with other school leaders, and remember to listen more than you speak.
Professional Learning
Principals must be aware of practices and activities that have proved effective in other schools. The problem is that with so much out there to learn, where do you start? A great deal of direction comes from defining your unique mission, vision, values, goals, and strategies mentioned above, and wise principals are also keenly aware of what those up the chain of command have set as direction for the larger organization as well. There are an incredible number of books, articles, blogs, and posts that mention key components of principal leadership, and there are many summarized lists of what these skills and qualities are. I have found that principals and other educational leaders across our country agree that great school leaders have qualities like integrity, honesty, and dependability; but they are quick to point out that if leaders lack communication skills; the ability to appropriately manage people, data, and resources; and the ability to meet the expectations of their customers (patrons, students, teachers, etc.); they could still fall short of being successful.
Principals may have opportunities to occasionally attend local, state, and national conferences where they can learn new skills and network as mentioned above, but it is also important to take time regularly to conduct personal-leadership development. With that in mind, I have compiled a precise list of books that I feel new and veteran principals should place at the top of their priority list for professional reading. I chose these books because they are all based on a significant level of research, contain timeless principles, and also have associated trainings that have received high marks from practicing school principals.
The 7 Habits of Highly Effective People: Powerful Lessons in Personal Change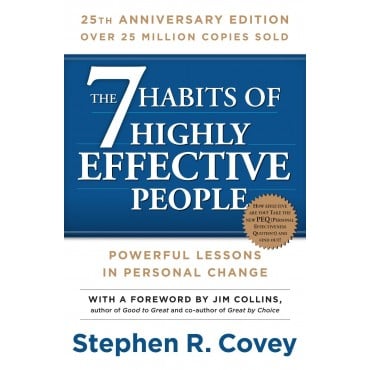 Crucial Accountability: Tools for Resolving Violated Expectations, Broken Commitments, and Bad Behavior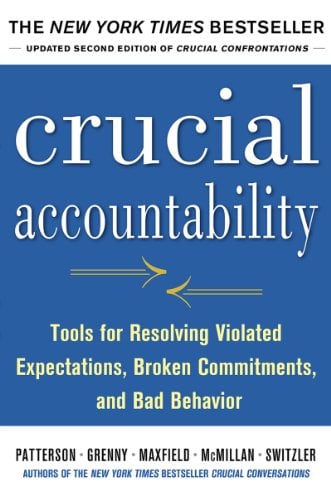 The Four Disciplines of Execution: Achieving Your Wildly Important Goals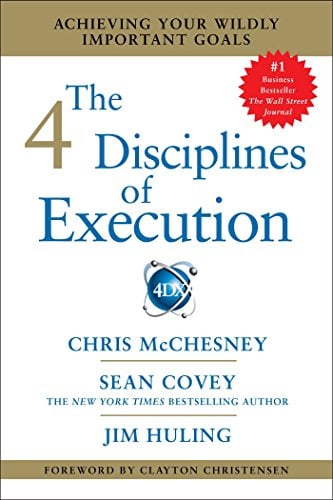 Influencer: The Power to Change Anything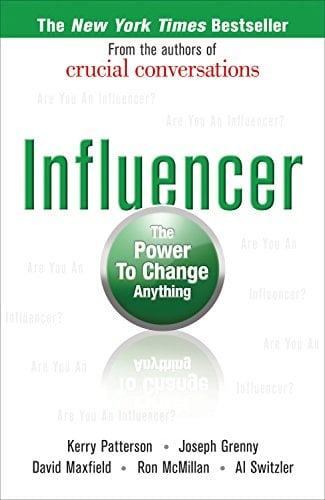 The Speed of Trust: The One Thing that Changes Everything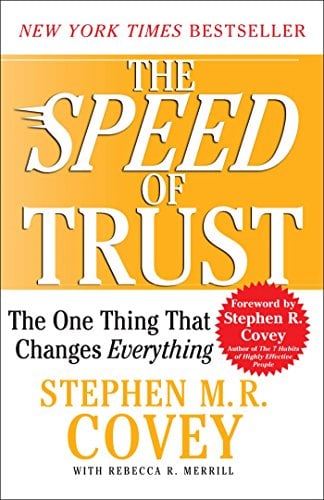 Summary: Spend appropriate time improving your leadership skills via reading, receiving training, and attending conferences.
Balance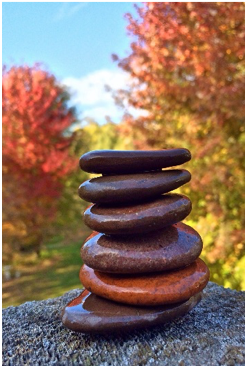 This is the most important idea I can share. School principals must first and foremost take care of their school, and that means being there as much as possible. Finding the balance between learning about leadership and developing leadership skills on the job is a challenging prospect. However, too much time in either category can be detrimental to long-term success. I have known many principals who have spent so much time attending meetings, trainings, and conferences, that their day-to-day school success has suffered. Conversely, I have known many principals who are so concerned about ever leaving their campus that they have become disconnected with successful practices and don't have a support system to rely on when difficult challenges arise. A wise principal once told me, "You can do anything you want to do, but you can't do everything you want to do. Make sure you know what matters most."
A key to this "balance" dilemma is to make sure that when you are at school, you truly are at school.  Here is a checklist to help maintain that balance:
Be engaged with parents, students, teachers, and other staff members.
Be visible, and try to be out in the school as much as possible during the school day.
Make your calendar appropriately accessible so that others can plan ahead for times when you are not going to be available.
Respond quickly to requests for resources and support so that your staff members aren't wondering whether or not they are going to get what they feel they need; and if you can't fulfill someone's request, let that person know why.
Summary: Balance your time at school with appropriate professional learning, and make sure that when you are at school, you are truly, at school.
My best wishes as you continue on your journey through the "principal passage" and develop your leadership skills and the skills of those around you.
About The Author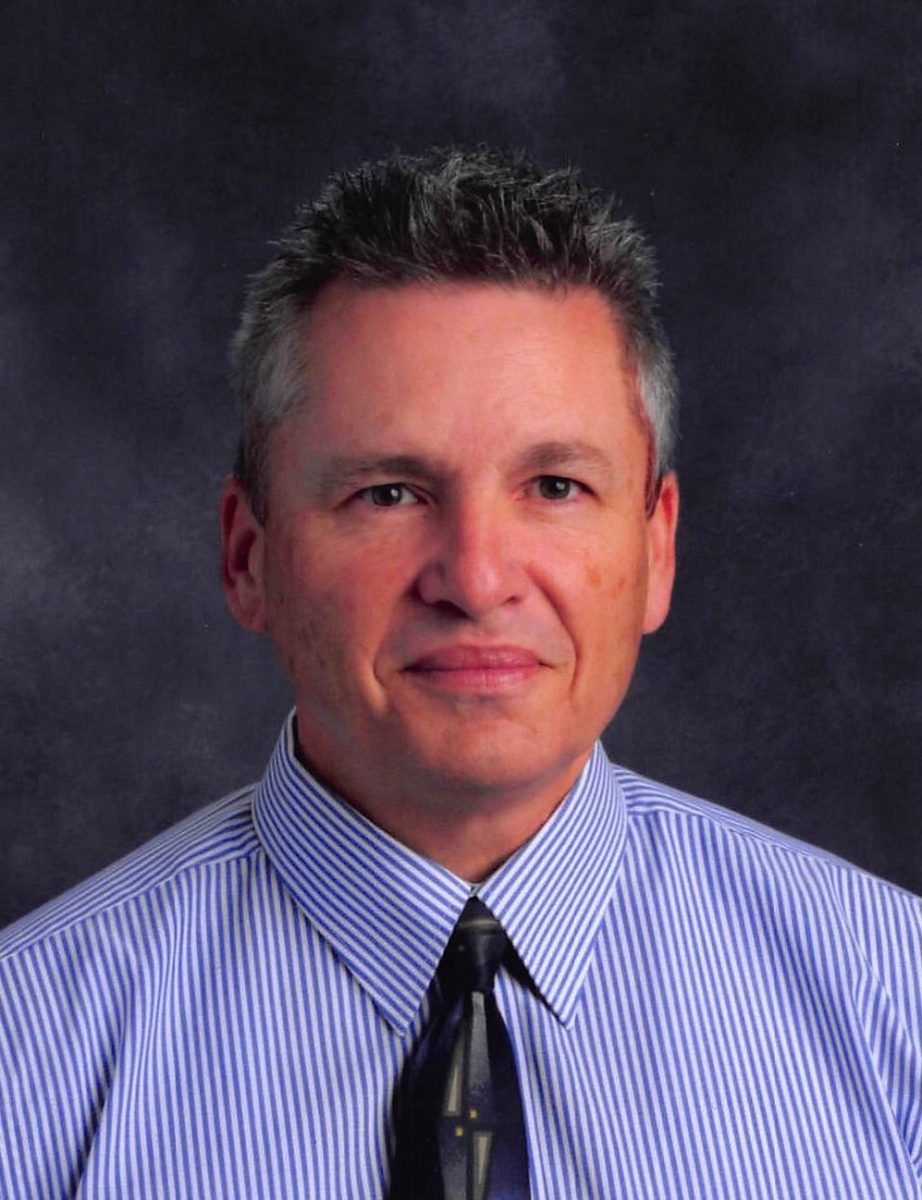 J.Lynn Jones is a veteran of education. During his 38-year career, he has been a teacher, principal, and district office administrator. He is also a well-known speaker, consultant, and trainer. He has shared his skills and insights with thousands of educators across the country.
Lynn is a FranklinCovey consultant with a focus on The Leader in Me and LEAD programs. He is a certified VitalSmarts trainer with certifications in Crucial Conversations, Crucial Accountability, Influencer, and Getting Things Done. J. Lynn also co-created an Education Customer Loyalty program that has transformed a variety of schools and systems across Utah and in many other states.
Lynn was recognized as Utah's National Distinguished Principal, was the Special Education Director of the Year, and is a recipient of the National Milken Educator Award. He and his wife Gayleen have four children and fourteen grandchildren. They reside in Spanish Fork, Utah where they enjoy a variety of outdoor activities and family time. One of J. Lynn's favorite activities is reading to elementary school children in the classes where his grandchildren attend.
Lynn is a loyal "Honda" owner. Virtually everything he owns that has an engine (truck, ATV, lawn mower, scooter), also sports the Honda logo. That's because he has found that Honda products work! You'll often find J. Lynn driving his Honda truck, riding his Honda ATV, or racing on his Honda scooter, to some beautiful Utah location seeking a connection with nature. J. Lynn is desperately trying to maintain his ability to speak the Finnish language that he learned onsite over 40 years ago. He admits his skills are rapidly diminishing, despite his herculean efforts.
Tags: 21st century education, 4 Disciplines of Execution, 4DX, 7 Habits of Highly effective People, education, FranklinCovey, leader in me, leadership, principals, Stephen Covey, TLIM