Back
3 Tips for Creating a Peaceful School Learning Environment (CAPSLE)
Author: Yvonne Depeel
May 25, 2018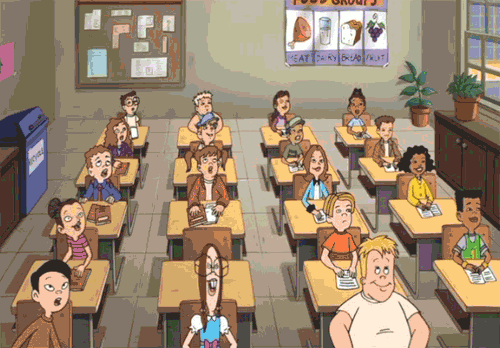 Creating a Peaceful School Learning Environment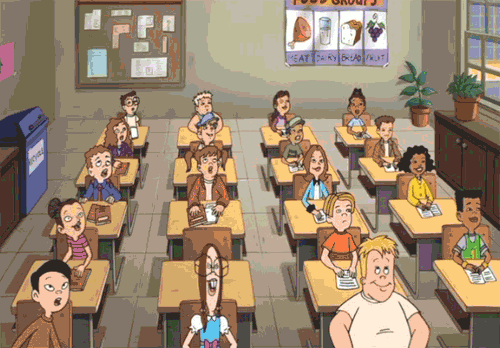 In order to have any kind of school success, students and teachers must first have a peaceful school learning environment. But creating a peaceful school learning environment comes with many questions from educators: 'How can we make this school more peaceful? Where do we start?' This seems like a daunting and almost an overwhelming task, especially in the face of the growing complex socio-economic home environments. As an educator, I have always believed we have even more of an obligation to students whose home lives are filled with instability and a lack of peace to create and maintain a peaceful school learning environment. Over the years I have come to the same conclusions—our first priority to every child is to ensure that they are able to feel like they are involved in the creation of a peaceful school learning environment. I also have concluded that through deep meaningful engagement at all levels, the system will have energy, courage, and commitment to embark on this journey of school-wide peace.
1. Modeling to Build Trust
First and foremost, educational leaders must build trust with teachers, support staff, students, parents, and the greater school community. In order to build trust, they will have to lead by example. Peace begins in hearts that trust. Extraordinary leaders use integrity and timeless principles to direct and guide their actions. These principles are dependable, reliable, and stand the test of time. They are deeply rooted in one's character. They allow human beings to create lives that can become masterpieces. They are cross-cultural and are the basic underpinnings of a peaceful school learning environment. Principles such as love, respect, honesty, courage, empathy, compassion, and kindness can be studied and used by all stakeholders in an educational environment. Organizations intent on building trust can do this by having purpose and vision combined with enthusiasm. When we speak of purpose we are really examining our vision and clarity of intention. So, how do we have all stakeholders in our schools driven to create peace? We must engage them deeply in terms of clarifying our end in mind. Everyone within the system should clearly understand where the school is going and how they are going to get there. Great leaders always lead with the notion that everyone in the system can and should lead.
2. Never Underestimate the Power of Our Youth
Students must be the central focus of any peaceful school community. Educators must endeavor to engage all dimensions of the whole person: body, mind, and heart. There must be full staff and parental participation and commitment to peaceful school-wide initiatives created by students and led by students. In the beginning, every classroom should be engaged in the process of developing a mission statement for the class to live by. These mission statements are embedded in those universal, timeless principles we spoke about earlier. As schools start to see positive change, all stakeholders begin to be more motivated. This will, in turn, lead to inspiration. When inspired environments begin to take shape, our schools become more driven to see peace. When everyone is engaged in changing school environments, everyone will have more purpose, passion, and desire to contribute and be part of a real sustainable change. Students must be given authentic leadership opportunities that allow them to contribute and serve others When students have a purpose well beyond serving themselves, they begin to get meaning and direction in their lives. Students who are engaged in the design and implementation of peace initiatives in our schools will lead this change. Youth who are engaged and inspired is a force to be reckoned with! When inspired and passionate, students find and use their voices. When they find their voice with clear purpose and passion, they take responsibility; work, for them, becomes effortless. Students begin to realize through leadership opportunities, that they are in control of their thoughts and that their thoughts control their actions. Experience and knowledge of how personal choices affect us are key to change. This is a powerful step in the journey to personal and system change.
3. Living in a Peaceful School Learning Environment

In order for a school to create and embrace a peaceful school learning environment, they must see that they can. There will be small incremental steps along the way that will lead us to our vision or destination. Every one of those small steps should be noted, recorded, recognized, and celebrated. Schools intent on creating a peaceful school learning environment need to plan together and identify the steps required to achieve the desired change. We must intentionally change what we do and how we speak. When we can envision our goals and make changes to achieve that goal, we will see different results. Peace cannot just be constructed, it must be lived by from within the walls of our schools. It must be infused into our everyday school life. When students realize this, they become leaders in the school-wide peace journey! Let them lead because they will show you the way!
Yvonne Depeel has been a teacher, Vice Principal, Principal, and Superintendent of Education. She is a passionate educator who believes in Servant Leadership. She also believes children are at the center of education and that they should be honored, respected, and loved. Yvonne believes that systems should cultivate leadership in staff, students and parents.
She is presently an education consultant.
Tags: 21st century education, 21st century learning, education, education reform, leader in me, school culture, The Leader in Me, TLIM