Back
Podcasts for Educators: Top 6 Podcasts to Listen to in 2019
Author: Leader in Me
July 10, 2019

Podcasts for educators open a whole new door to convenient and helpful paths to teacher development. Personal development takes many forms such as conferences, networking, and reading a book. But have you ever considered podcasts as a form of personal development? Just imagine driving to work and learning, working out and improving your teaching strategy, or cleaning your house and listening to educational topics!
That's what podcasts for educators can do for you. It is a portable audio learning experience that allows you to remain mobile. Granted, podcasts for educators isn't for everyone. Some educators prefer to read their professional development material, but for those that prefer to listen to their material, we have compiled a list of the top 6 podcasts for educators for 2019.
Google Teacher Tribe

Why we love it: 
Google Teacher Tribe is a great tool for teachers to learn how to use programs that will make their lives a little easier. Google takes the liberty of giving teachers and educators practical ideas for using Google tools such as Google Suite and Google Classroom. They also dedicate some episodes to summer learning opportunities and holiday ideas for the classroom.
Teach Thought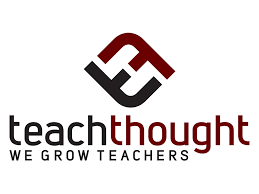 Why we love it:
With discussion topics such as anti-bullying, education policies, and mindfulness Teach Thought offers a great balance for teachers. The goal of this podcast "is to innovate education through the growth of innovative teachers". If creativity within K12 education is your forte, then this is the podcast for you.
Teach on, Teach Strong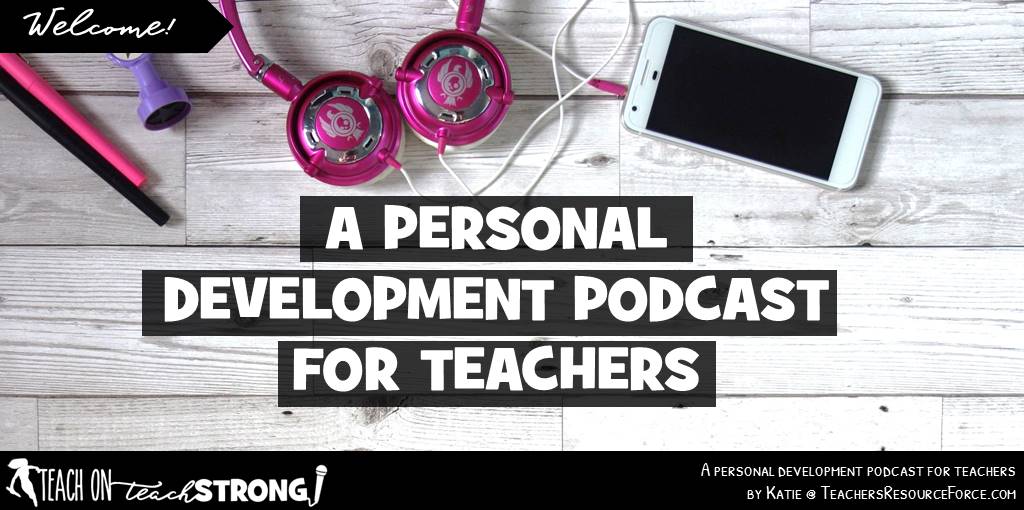 Why we love it:
Teach on, Teach Strong is a podcast dedicated solely to the emotional and mental health of teachers. Centered around free personal development as a mission to give back to the teaching community, this podcast is a great way to kick off each week to stay motivated and positive. Tune in every Sunday through iTunes or Stitcher.
Teach me, Teacher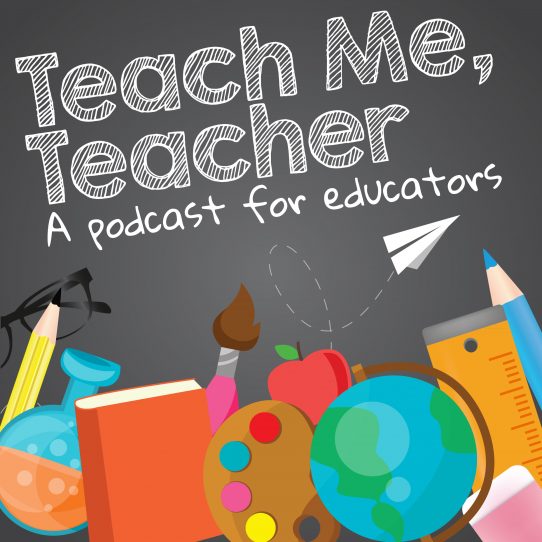 Why we love it:
Teach me, Teacher takes a traditional approach to teacher development by modeling the podcast after a classroom. Teachers being taught by other teachers!  From lesson planning to brain science, be prepared to learn and laugh while listening to this podcast.
Class Dismissed


Why we love it:
Class Dismissed has over 100 episodes all in increments of 30 minutes. This podcast for educators' centers around news announcements that affect educators. It also features personal stories and reflections from other teachers. In addition, this podcast takes calls from educators and discusses major topics and problems they face every day in the workforce. Tune into this podcast for a casual debrief with fellow educators.
The Spark Creativity Teacher Podcast

Why we love it: 
Spark Creativity Teacher Podcast was created to help inspire fun and useful innovate adjustments to your teaching strategy. Episodes cover a wide range of topics such as creative assessments, teacher collaborations, saving grading time, and more. With over 60 episodes, start listening and get creative in the classroom today!
Tags: podcast, professional development