Back
We Want Your Feedback!
Author: Carissa Logan
June 8, 2017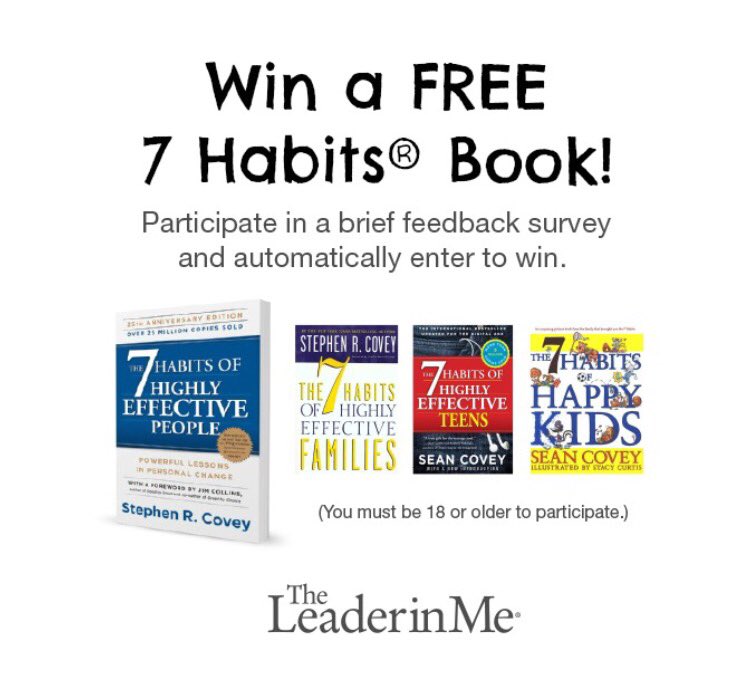 We are always looking for ways to improve and give our online community the best content possible. Please take a few minutes to fill out the brief survey below and be automatically entered to win your choice of one of the 7 Habits books. We will keep the survey open until June 18th and then we will randomly choose five winners and notify them via their email given below.
Thank you for your help as we strive to serve our online community better.
---
This survey is now closed. Winners will be contacted directly!
Tags: 21st Century, 21st century education, community engagement, emotional intelligence, leadership culture, leadership roles, staff development, Student Engagement, wellness-leadership, whole-child education