Back
What We're Reading: Whole-Child Education
Author: Judy Yauch
December 18, 2014
I recently read Awaken the Learner by Darrell Scott and Robert J. Marzano. When I first read the book's title, I felt drawn to read more and bought the book. There is nothing more exciting to me than education thought leaders collaborating and sharing information about the importance of developing the whole child through education.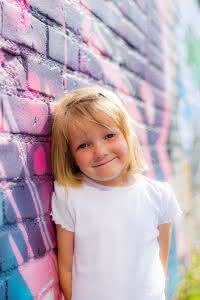 One of the coauthors, Darrell Scott, is the father of Rachel Scott, the first child killed at Columbine High School. In this book, he teams with Robert Marzano, from Marzano Research, to ignite the conversation of what it would take to transform schools into places of acceptance, belonging, and success for all students.
After Rachel's death, Scott began a journey to understand how the tragedy at Columbine was even possible. He began by researching the history of the philosophy of public education. He found that as early as the 18th century, it was agreed that learning began with feeling, not with memorization and facts.
Scott shared a quote from philosopher David Hume: "When teachers can tap into students' motivations, the how will fall into place" (Scott & Marzano, 42). Scott lists other education philosophers throughout history who share the viewpoint of educating the whole child. He also shares his own thoughts: "Many people are trying to change the educational system, but very few seem to understand that the system will never change without a shift in philosophy" (Scott & Marzano, 34).
In the second half of the book, Marzano discusses what schools can do to "awaken the learner." The phrase "awaken the learner" means that the focus of education should be on the learner, not solely on what is learned. "Awaken the learner" is a phrase coined in this book, but the principle is timeless.
The Leader in Me is also founded on similar universal, timeless principles and philosophies. Educators at Leader in Me Schools believe in the need to develop the whole child in order to prepare students to be global citizens who will yield a brighter individual and collective future.
I'm thrilled to see the philosophy of educators, parents, and community leaders recognizing the importance of educating the whole child. I feel we are reaching a tipping point, and I couldn't be happier about it.
Do you feel a change coming?
Tags: 21st Century, leadership, school culture, student potential, The Leader in Me, what we're reading, whole-child education