Back
Leroy Sutton: Turning Pain Into Promise With Video Games
Author: Leroy Sutton
August 24, 2016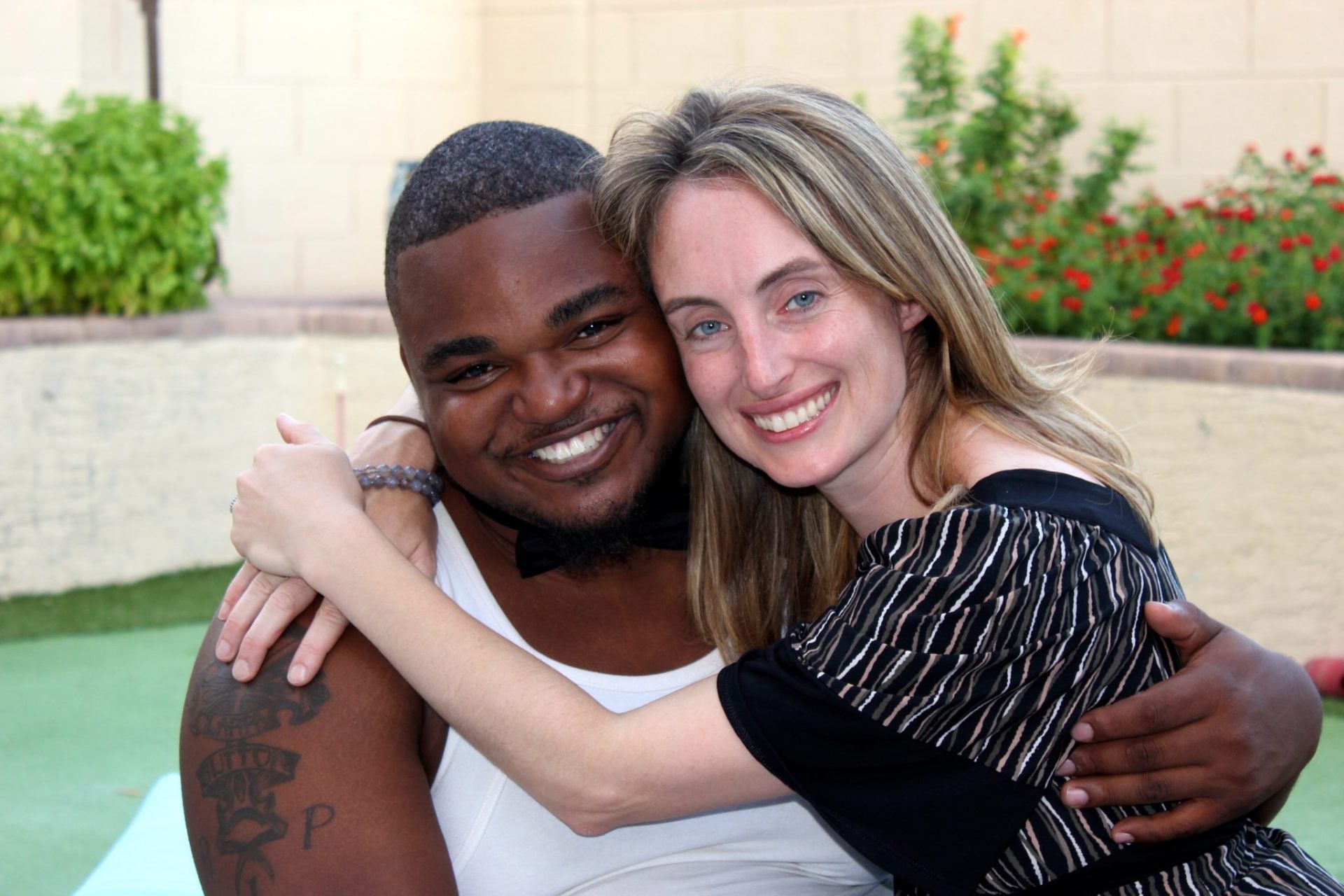 This is a guest post written by Leroy Sutton, a professional video games tester at Electronic Arts, Inc. (EA).
Starting when I was four years old, my Uncle Larry taught me that in life, you have to work hard for what you want. Along with this life lesson, he taught me how to draw. Over the years he continued to teach me more art techniques and along with them more life lessons. When I was nine years old, my uncle passed away, and as a result, his guidance in my life stopped—I felt lost without him.
I was largely unnoticed by my mother, except when she was abusing me, and I tried to escape my sadness and maintain my connection to Uncle Larry through practicing everything he had taught me about art. My teachers were concerned and tried to get me to talk to them. I know they wanted to help, but I didn't have the words to tell them how I felt. If I could go back and whisper in their ear to hand me a sketchpad and just sit with me, I would.
When I was 11 years old, life kicked me in the shins, quite literally. I was struck by a train while walking to school. My life was spared, but I lost both of my legs. For a time, I wished I had lost my life too. I felt like all of the doors to future opportunities had been slammed shut, and I guess my mother felt the same because she began disappearing. Instead of being abused, I was neglected, and to escape the pain and with my limited physical abilities, I retreated into video games.
Therapy Through Video Games
I had a lot of time to play video games and learn more about them. For a while, I occupied myself with video games and I lost sight of my love of art. Then one day, it occurred to me that people design video games as their jobs. I got the bright idea that I wanted to be a video game artist. I put a lot of attention into studying video games. I delved into the artistry, drawing characters from games and cartoons. Not only did I draw them, but I even practiced the voices of those characters.
So I knew what I wanted to do, but I didn't know how to go about doing it. I wasn't the best student academically. I went to 10 schools in 12 years, and I always transferred in the middle of the school year, so I never got into a good flow anywhere. The high school I went to for my senior year didn't know anything about gaming degrees. Even if they did, my family couldn't afford to send me to college. I figured I was probably just going to work at Game Stop after I graduated. But everything changed when ESPN did a story in 2009 on me and my friend Dartanyon being wrestlers with disabilities. People who watched the story wanted to donate money to send me to college. It was the first dream I ever had come true in my life. Things moved pretty fast after that. My wrestling coach took me on a college visit. Lisa, the ESPN producer, helped me fill out all of the paperwork and set me up with a place to live. No one in my family had ever even graduated from high school, so going to college was a big deal.
College Success
While attending college for video game design, I was exposed to all aspects of the process. I learned game design, documentation, user interface, art, programming, story writing/telling, level design, and more. I became proficient in using industry-standard programs such as 3ds Max® and Photoshop®. This fueled my passion, and in my free time, I learned even more programs.
A finished video game is the perfect union of computer programming and creative arts. Programming is my least favorite part of making a video game, but it is the essential life and language of the game. Scripts create the functions in the game. The player controller is created to set the movement and actions of the character.
The artistry, which is my first love, is comprised of smaller entities: character art, environment art, animations, asset creation, and user interface. Character artists bring a game's heroes and villains to life, often spending years tending to details such as body positions and sleeve creases. Environment art is what makes a scene look good, encompassing things like mountains and rocks in landscapes. Asset artists design objects you may see in the background, like tables, cars, and houses. User-interface art involves the graphics in a game, and animation gets everything moving in harmony.
I am partial to character art and character design, which is the development of a character's fictitious backstory. Throughout my struggles as a child, I became very good at coming up with a whole new identity and a story of the past of that identity. Everything the character does and wears has to come from somewhere. For example, if your character is wearing a scarf, why does he wear it? My answer might be: the scarf belonged to his mother, a woman the character never met because she vanished after the character was born. My goal is to become a character designer; I'm working hard to get my foot in that door, so to speak (ha!).
Throughout my childhood and even still today, video games are a kind of therapy for me. At first, they were a world to which I escaped. Now, they are a world over which I wield control. I know there are many kids out there today who can relate to my love of video games, and maybe if more teachers looked at video games as a way to connect with their students and bond with them, they could reach students on a deeper level. Perhaps those students are escaping something too. And perhaps a caring adult can help turn their pain into a promise by encouraging their creativity, their artistry, or their technological (video-game) interests.
Another Perspective
Best Friend, Dartanyon Crockett is more than just a blind wrestler, he is a 2012 U.S. Paralympian bronze medal winner, and 2014 IBSA Judo World Champion. This is his part of the story. 
ESPN author, Lisa Fenn, is a three-time winner of the Edward R. Murrow Award, a six-time Emmy Award-winning feature producer with ESPN for 13 years, and Author. This is her story of best friends Dartanyon and Leroy. 
Author
Leroy Sutton is employed as a professional video game tester at Electronic Arts, Inc., (EA). He holds a B.S. in game production.
Tags: espn story, video games