Back
"No-ing" Your Limits as a New Teacher
Author: Robin Sampson
April 6, 2016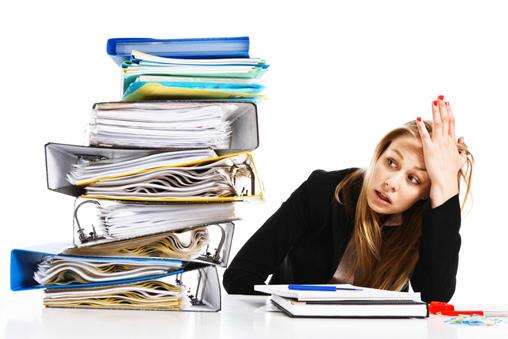 In the ever-evolving world of education, endless paperwork and documentation becomes compounded as expectations arise.  High expectations for student achievement, school culture, professional development, community outreach, college preparation, and more, often require teachers to wear many hats in addition to their responsibility of teaching the required curriculum.
When approached by an administrator to fulfill a request or to take on a role that is outside of their regular duties, new teachers in particular may be more inclined than their veteran counterparts to oblige, despite being overtaxed by their current workload and the stress of adjusting to being a teacher.
A new teacher's hesitancy to decline additional responsibilities requested by a manager may be the fear of pushback. Human Resources restrictions, stringent performance appraisals, and growing budget cuts may create a "perform or else" mentality among new employees. As a new teacher, how can you confidently set boundaries and exercise them?
The following tips may prove helpful:
Keep communication lines open. If you have an open relationship with your principal or administrator, designate time to speak candidly about your concerns around an increased workload. Tips to keep in mind before scheduling a meeting include:
Manage your time and prioritize tasks. Monitor how long it takes you to complete your current responsibilities. You may wish to use www.toggl.com, an online time-management tool that digitally times and calculates time allocated for multiple projects. Use this data to make informed decisions when determining what tasks require your attention the most.
Focus on solutions.
Identify what support you may need in order to complete the task.
Brainstorm alternative strategies to get the task completed, but with a different contribution from you or from others.
Explain how an over expenditure of time spent on extra duties may impact your ability to contribute to the school's bottom line.
Put First Things First. The principles taught in Habit 3 of the 7 Habits, Put First Things First, are key in setting boundaries for yourself as a teacher. There are certainly extra tasks you will have to do, but learning how to manage your priorities will help you know when and what you can say yes to, and when you need to say no.
Remember, knowing your limits will save time and energy, and build professional assertiveness that commands respect. What are other things you have done or are doing as a new teacher to make sure you don't become overwhelmed or too busy with new tasks ?  Please share your thoughts and join in the conversation on our Facebook page.
Tags: 21st century skills, classroom management, goal setting, professional development, staff engagement, teachers