Back
Noncertified Employees: The Impact They Have on a School's Culture
Author: Leader in Me
June 29, 2019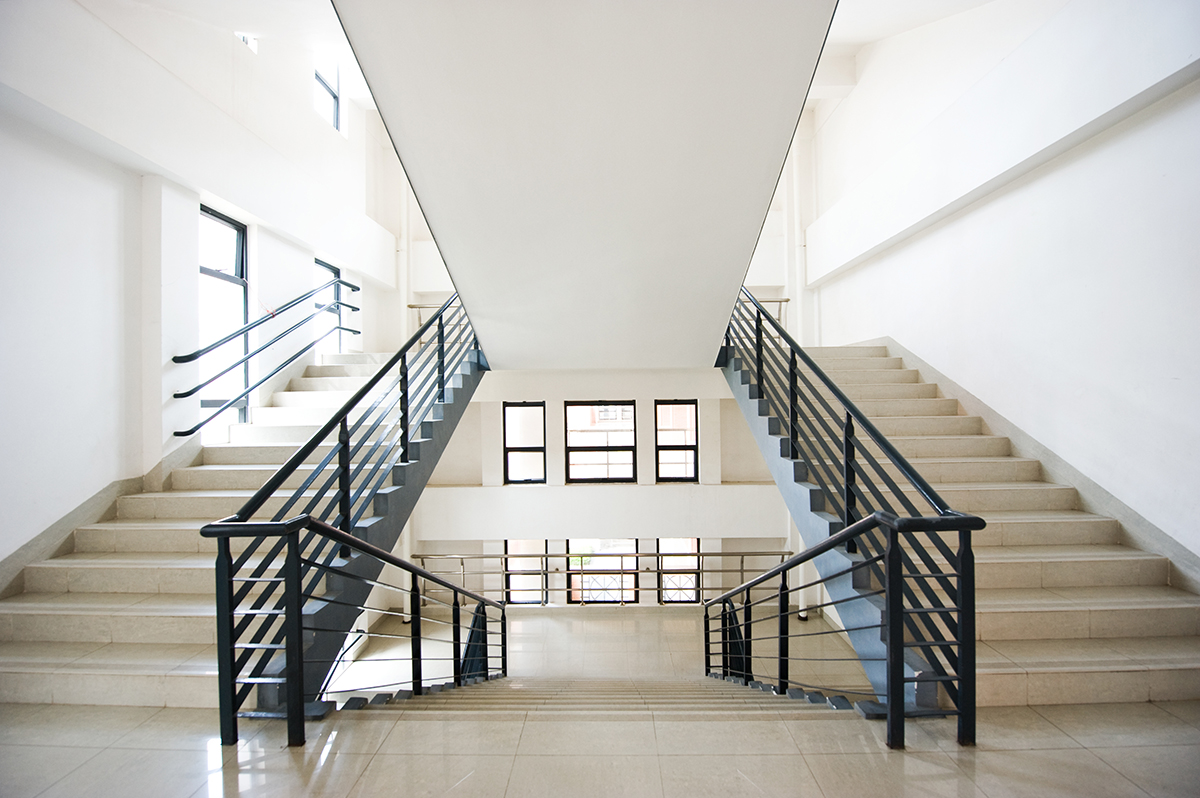 Noncertified employees' impact on a school's culture is vast. In the world of education, we've all heard the phrase "It takes a village to raise a child." Typically, we tend to associate this phrase with the partnership between classroom teachers and parents. While the connections made between teachers and parents are critical to the success of children in schools, the noncertified employees in schools—such as cafeteria workers, instructional assistants, custodians, and office staff—can often shape the culture of a school. In fact, when people talk about their first impressions of visiting a new school, it is often their interactions with noncertified staff that stand out, whether they received a warm greeting from a clerk in the office or got a smile from a custodian sweeping up leaves in the front of the building. This article will talk about the impact outstanding support-staff employees can have on the culture of a school, and will provide tips on things schools can do to ensure that their unlicensed employees have the opportunity to fully contribute to the mission of a school.
For more examples of how noncertified employees impact a school's culture, check out 3 specific noncertified employees jobs that can bring the "extra" in extraordinary.
Noncertified Employees' Contribution
In order for noncertified employees to contribute to the culture of the school, everyone in the school, especially the administration, must have the paradigm that support-staff employees have a meaningful contribution to make to the school. Therefore, when school leaders interview potential noncertified employees, it is important for them to communicate their vision and mission of the school, just as they would if they were interviewing a potential teacher. As teachers are more likely to thrive in a school where they believe in the school's mission, support-staff employees are also more likely to succeed if they share the administration's vision of what a great school should be. And when they share that vision, they will be more motivated to contribute to the school, regardless of what their particular support role might be. Several years ago, I experienced this firsthand while I was interviewing candidates for a site-based technician position at my school. While I needed someone who could handle the technology in my building, I was equally interested in someone who shared our school's vision of developing children into leaders. I interviewed three outstanding candidates for this position, but one of the candidates, whose name was Minda, caught my attention because of the way in which she answered her questions. I could tell she held a belief that was similar to the mission we had for our students, so at the end of the interview, I asked her if she was familiar with the work of a bestselling author whom our staff had been studying. She excitedly exclaimed that she had read his most popular book at least 10 times! Needless to say, Minda became our school's technician shortly after that interview, and since that time, she has made a tremendous impact on our building, continually going above and beyond the expectations of her job, largely because she knows she shares the same vision and mission with everyone who works in the building. When people are working toward a goal they believe in, it only makes sense that they will give their best effort to help their organization achieve that worthy goal.
Once unlicensed employees understand that they have a positive contribution to make to a school, they must be empowered to utilize their strengths in order to make the biggest impact they can on the school. If support-staff employees feel they aren't allowed to do anything outside of their official job description, they are less likely to make the positive impact on the culture that they could have made if only given the opportunity. Everyone who has seen great noncertified employees in action knows that what makes them great is that they do so much more for students than what their job dictates. For example, I have a head custodian in my building who created a system in which she provides leadership opportunities to students by allowing them to earn books and other prizes in the lunchroom for the work they do. Additionally, when many of our students have a loose tooth that is ready to be pulled, they know that they can go to our custodian for that extra bit of help in getting that tooth removed in preparation for the Tooth Fairy. We also have an instructional assistant whom students love to challenge to a game of basketball during recess. We have a clerk in the front office who makes every guest to the school feel as if he or she is her closest friend. We have a librarian's assistant who teaches students new, creative games they can play at recess. We have a first-aid safety assistant whom students like to check in with regularly, even if they aren't feeling ill. During the first month of a new school year, our office manager earned the trust of a troubled kindergarten student who couldn't seem to connect with anyone else in the building. Can you see how these unlicensed employees have created a culture of trust and respect in our school? Now, can you imagine what the culture of the school might be like if the custodian were only allowed to clean the school, if the office manager were only allowed to run the front office, if the technician were only allowed to work on computers, or if the librarian's assistant were only allowed to check out library books to students? Think of all of the relationships students would be missing out on if our unlicensed employees felt confined by the sentences written in their job description. Furthermore, think about the level of motivation each of these people might feel if they did not have the opportunity to make extra contributions to the school and to students. After all, most people who choose to work in a school do so because they want to make a difference in the lives of children. When support staff are not only allowed, but encouraged, to contribute to the culture of the school, everyone—especially students—benefits from the improved culture.
Any organization will be more successful when it draws upon the strengths of all of its employees, and schools are certainly no exception to that rule. Since noncertified employees bring a variety of different perspectives, experiences, and talents to a school, it would behoove administrators to capitalize on their strengths in order to provide a stronger and more successful climate and culture to their buildings. In addition to the improvement they will see in their schools by doing so, they will be teaching their students an invaluable lesson, which is to value and appreciate the differences in others. Every school talks to their students about the importance of appreciating diversity, but schools that put this belief into practice by valuing the strengths and differences in all of its employees will provide a true model of success for their students to replicate in their own lives.
Tags: noncertified employees, professional development, school culture