Back
The Impact of Leadership
Author: Carissa Logan
July 29, 2016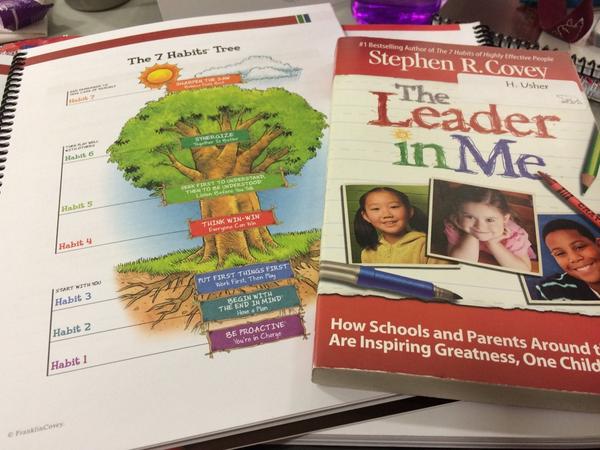 We are seeing leadership demonstrated on a daily basis and we want to share some of our Coaches' experiences with our online Community. The Leader in Me process is literally changing students' and staff's lives, and we know many of you are seeing similar results in your school.
"A female student at one of my elementary schools saw the need for young girls her age to be more confident in all they do. As a response to this need, she proposed to her teacher and admin the idea to start a girls' club whose purpose would be to inspire, uplift, and encourage young girls to feel good about themselves. The club is set to start this fall. She has recruited five girls already."
—Robin Sampson
"The leadership I have seen demonstrated that sets Leader in Me Schools apart can best be described as 'empowering.' Students and staff are empowered with a meaningful voice in the school that promotes collaboration, cooperation, and trust."
—Dr. Eve Miller
"One of the most impactful and empowering examples of leadership is when adults in the building take a step back and allow students to have true opportunity—willingness to 'let go.' The adult mindset becomes, 'They can do…' when we release control. Such greatness emerges when students are interviewing potential staff members, presenting to school or advisory boards, planning and conducting events, spearheading community-service projects, running an IEP meeting… The paradigm then becomes, 'The possibilities are endless!' GET OUT OF THEIR WAY! A great leader knows when to step back."
—Dana Penick
"Leadership roles! My husband, who is a Michigan client partner with FranklinCovey, offered this example that a principal shared with him:
"Two second graders were causing a lot of problems and were always in trouble. The school decided to make them leaders of the flag. These two young students took their role to heart, coming to school early to perform their role. Their behavior turned around due to the new paradigm they had of themselves: they were now leaders, and it filtered into their behavior and academics."
—Judy Yauch
"I love when we see children in leadership roles that are linked to their passion. I have seen some schools and classrooms allow the children to actually create their own leadership roles when they see a need."
—Trish Hassell
"Staff demonstrates leadership through the power of their modeling. Language, actions, and the evidence of their skillset for students to witness demonstrates their leadership for students to see firsthand. They express leadership through empathy and compassion for their students. This demonstration of putting their students first teaches their own students to think and do for others before themselves.
"Students model leadership through the ownership they take of their learning and daily behavior. Students become leaders when they are able to articulate their academic progress. They also are able to realize their gifts and use those gifts to benefit others in their school trough their leadership roles. Students are leaders when they are empowered to see themselves as such."
—Kristen Ray
"In schools around the world, we see leadership demonstrated as children learn to lead their own lives by setting mission statements, personal goals that are 'wildly important,' and plans on how to achieve them. We also see them demonstrate leadership as they learn to work well with others with a win-win attitude and capacity to listen and collaborate while they solve real-world problems."
—Lynne Fox
"I've seen students—who wouldn't otherwise—create ways to share their voice and talents with others because the definition of leadership had been defined for them as: 'Leadership is a CHOICE, not a position.'"
—Kelli Johnson
Tags: 21st century education, emotional intelligence, leadership, leadership culture, leadership roles, principals, professional development, school culture, student activities, student empowerment, student leadership, student potential, teaching leadership, The Leader in Me, whole-child education